Make Your Hot Pads Over Easy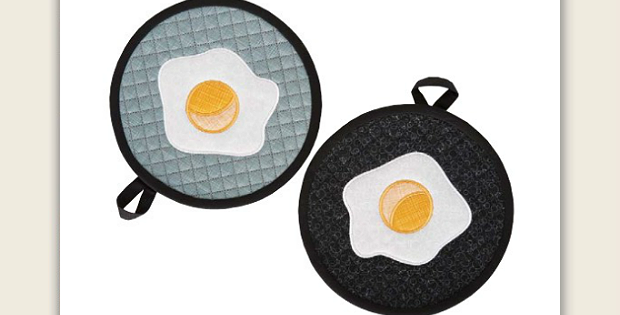 |
A Quick and Easy Project Just Right for Any Kitchen!
These fun pot holders will appeal to just about any cook, even those guys in your life. They're wonderful last-minute gifts and a quick finish.
You may already have fabric in your stash that will work for these charmers. Insul-Bright batting provides the heat proofing.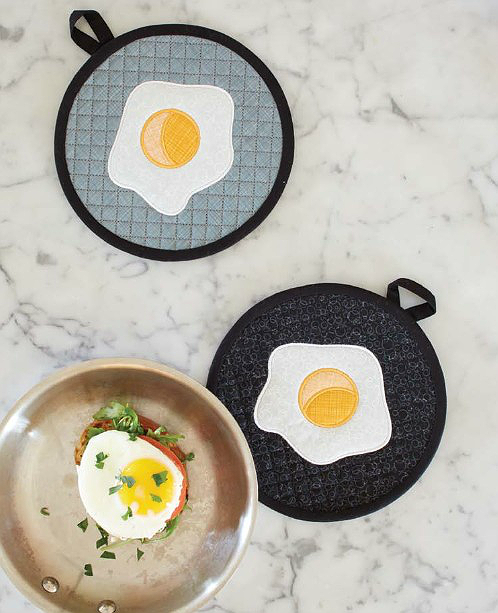 Once you have everything gathered you can make one or more in a couple of hours. Fusible applique finished with a satin stitch and an easy round binding make them a breeze.
The hot pads, designed by Patrick Lose, are 7 1/2″ across.