Merry Santa Placemats for Your Holiday Table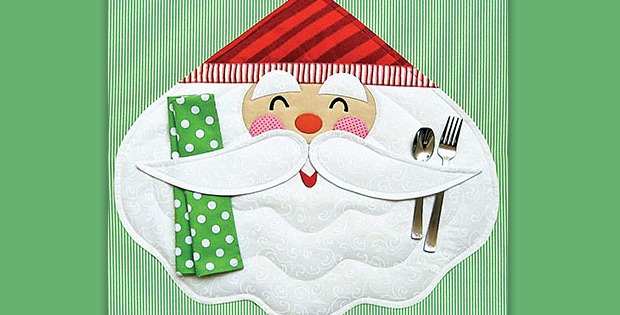 |
Tuck a Napkin and Silverware Under Santa's Mustache!
Kids from 2 to 102 will love this fun and merry Santa placemat. It's very easy to sew together yet packs a lot of holiday cheer. You can't help but smile when you see Santa welcoming you to the table!
Notice how the mustache is sewn on separately. The clever design creates pockets for a napkin and silverware.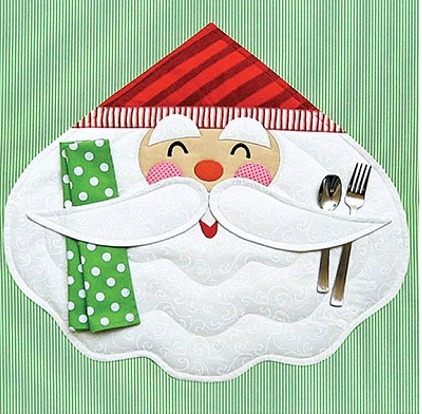 Fusible applique makes this little quilted placemat fast and easy to sew together. Make several all the same, or give them different personalities by choosing a special fabric for each hat.
We can see this placemat used as a wall hanging or in the center of the table, as well.
The finished placemat is 17″ x 19″.
Save