Mini Log Cabin Blocks Make a Charming Bag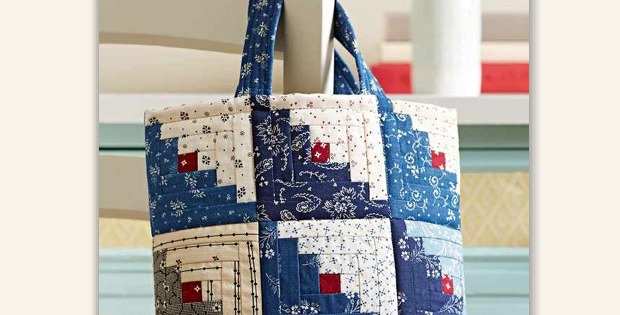 |
Dig Into Your Scraps or Use 5″ Charm Squares!
This handy tote bag is made of mini log cabin blocks. It's a great opportunity to use up fabric scraps. Or, pull out 5″ charm squares you love and make up a bag in whatever colors inspire you.
The blocks are small (3-1⁄2″) but don't let that worry you. There are no points or strips to match up, so they don't need to be perfectly accurate like blocks do in some mini quilts.
The tutorial by Barbara J. Eikmeier produces a charming bag that would be great for gift giving. This is a quick and easy project you can complete in a weekend. 
The finished bag is 8 1⁄2″ × 9 1⁄2″ × 1 1⁄2″.