Pair a Favorite Color with Gray for a Stunning Quilt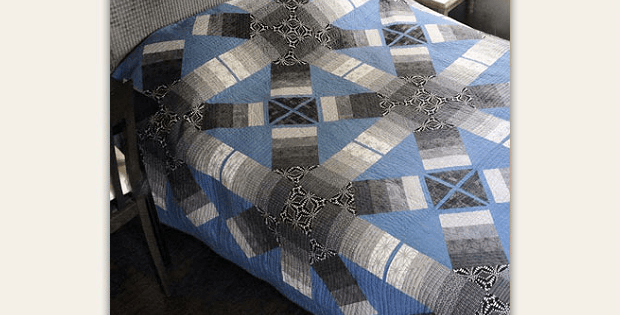 |
Construction is Simpler Than it Seems at First Glance!
Blue and gray make a striking combination in this eye-catching quilt. While it looks complex, straightforward piecing makes construction simpler than it seems.
If blue isn't your thing, consider another color, such as soft red, yellow, green or even purple. The options are unlimited for making your own stunning version of this quilt.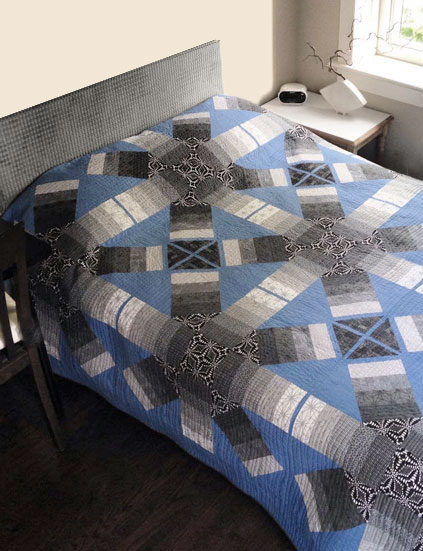 Piecing is relatively easy. Just be sure to avoid stretching those bias edges and you'll soon have the top completed.
The center squares in the gray blocks are made from a fussy cut motif. Select fabric for that position that allows for that.
The pattern, from Modern Quilt Studio, is for a 94″ x 94″ Queen sized quilt.