Show Off Your Skills with This Stunning Quilt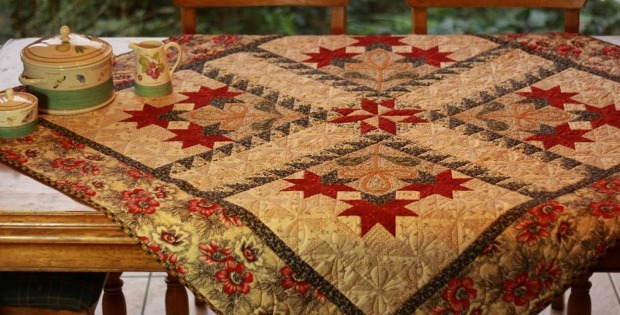 |
This Quilt Would be Gorgeous in Bright Fabrics Too!
The muted fabrics used in this quilt give it a rich, vintage look and make a lasting impression. A more modern look, with brighter colors, would be equally lovely.
Choose colors that match your decor, or select reds and greens and display this quilt at Christmas.
The quilt, by designer Sharon Keightley Designs, is made of Peony blocks, constructed with squares and half square triangles. The stems and leaves are applique.
While the construction is simple, accurate cutting and piecing are important. So, take your time and you'll have a beautiful quilt for your table or wall that you can pass down for generations.
The finished quilt is 54″ x 54″.