Pinwheels Dance Across This Fun Quilt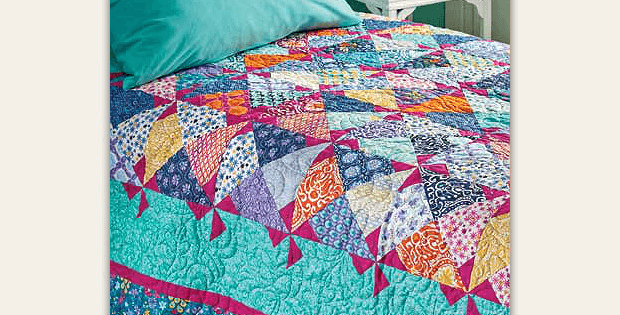 |
Go Bold, Soft or Elegant with This Easy Quilt!
Bold colors are fresh and fun in this beautiful quilt. More subdued fabrics give it a more traditional and elegant look, while soft colors are simply charming. Whatever colors you choose are sure to produce a stunning quilt.
The quilt is designed for 10″ layer cake squares, making it easy to include an array of coordinated fabrics. You can also pull fabrics from your stash or combine leftover squares to create your own scrappy version.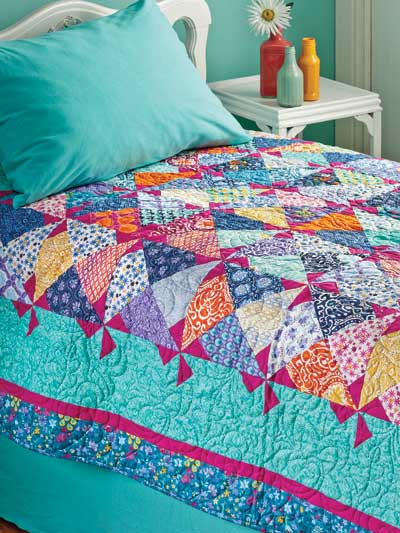 The turquoise border and magenta pinwheels make this quilt very striking. Substitute your favorite colors to pull the scrappy blocks into a charming whole.
This is an easy quilt too, even for beginning quilters.
The finished quilt is 64 1/2″ x 90″.
Save
Save