Pinwheels Make a Cheerful Quilt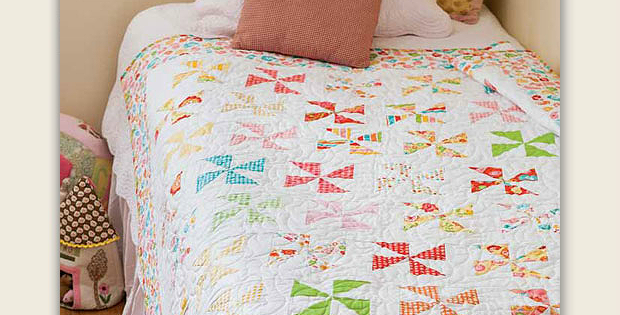 |
Change the Mood of the Quilt Simply by Changing the Colors!
Colorful pinwheels dance across the surface of this pretty quilt. It will be lovely for a child's room or make it larger for your own.
Choose a wide variety of fabrics to give the quilt something of a scrappy look. Pull it all together with the border fabric.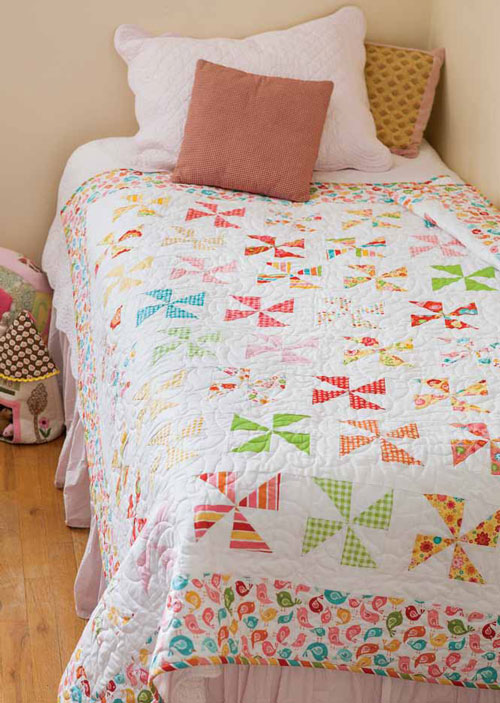 Or, select coordinating colors for a more sophisticated look. This quilt can be bold, soft, fun, subdued, sophisticated, playful, or anything you want it to be.
The quilt is an easy one to make. Half-square triangles stitch up quickly with the special instructions that are provided.
The finished quilt, from Jenny Doan, is 58 1/2″ x 71″. Add more rows of blocks to increase the size.