Play With Value for a Striking Log Cabin Quilt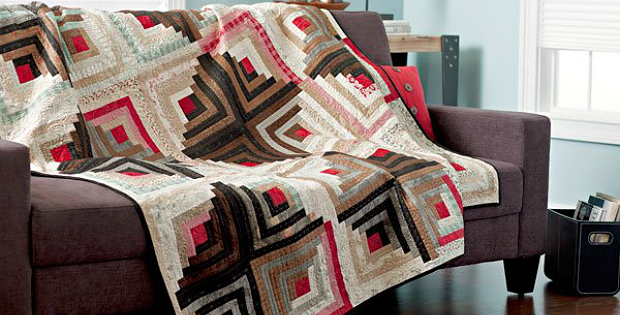 |
This Stunning Quilt is an Easy One to Make!
Typically, the light and dark areas of Log Cabin quilts are comprised of logs of similar values. In this stunning quilt, medium value fabrics are mixed into the lights and darks, adding interest and punch to the finished quilt.
Blacks, browns, and grays contrast with the lighter red, cream, tan and muted turquoise for a sensational color combination. The wide value range, from black to cream, makes the overall design pop.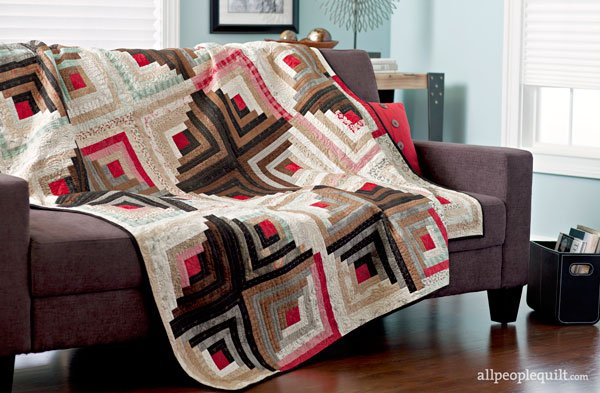 Dig into your stash and pull out a nice assortment for the light and dark areas of your quilt. Decide on a focus color or two to build your quilt around, in this case red and black/brown.
The finished quilt, from designer Lissa Alexander, is 72 1⁄2  × 96 1⁄2″ .
Save