Refreshing Colors Sparkle in This Quilt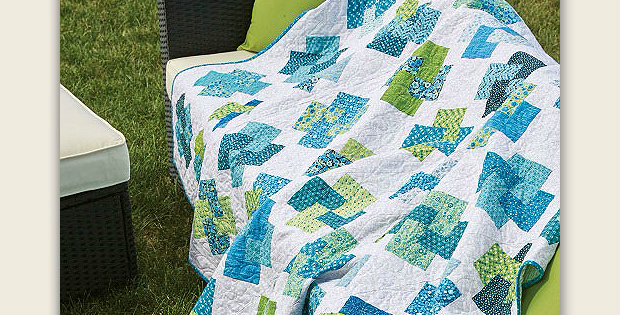 |
Select a Beautiful Combination of 2 1/2″ Strips for Easy Construction!
Refreshing prints in blue and green seem to float in this lovely quilt. The entwined blocks sparkle against the crisp background, giving the quilt a light and welcoming feel.
This would be a pretty quilt for using up some of those leftovers in your stash. Decide on two primary colors and select a combination of prints of similar value for the blocks.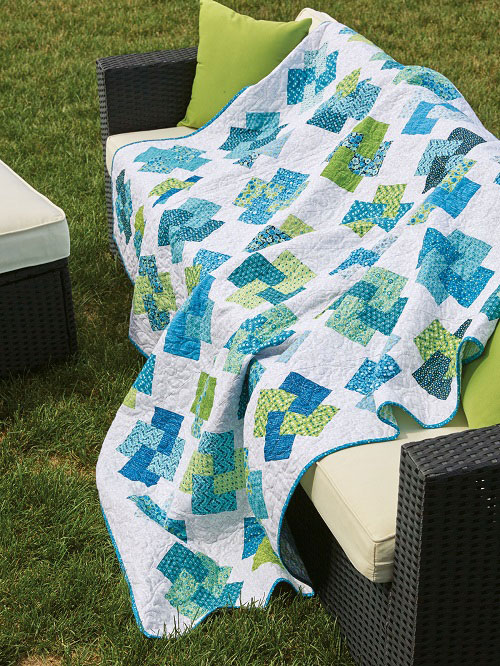 Another background color could be lovely too, depending on the colors you choose.
The finished quilt, from designer Debra Finan, is 71″ x 88″.
Save