Repro Fabrics are Lovely in This Baby Quilt
|
The More Fabrics the Merrier for a Charming Scrap Quilt!
Leftover pieces of reproduction prints are simply lovely in this sweet little quilt. Pre-cuts will also work, and are great for extending the selection of fabrics you have to work with.
The quilt's scrappy nature adds to its charm. However, it will be lovely in a coordinated color combination, perhaps to match a nursery.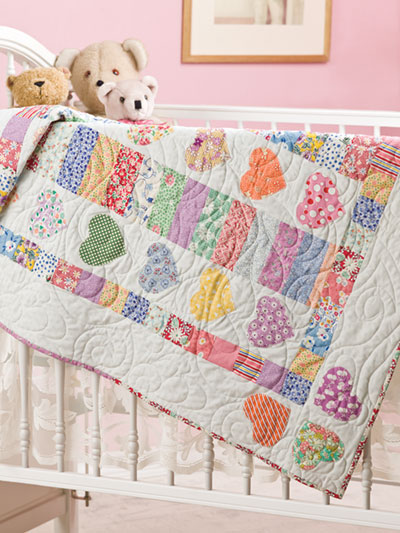 It's easy to put this quilt together, even for beginning quilters. The piecing is simple and its accented beautifully with quick fusible applique hearts.
The finished quilt is 49″ x 59″. It will be fairly simple to add more blocks for a larger quilt, if you're so inclined.
Save
Save