Rich Fabrics in Vibrant Colors Make a Stunning Quilt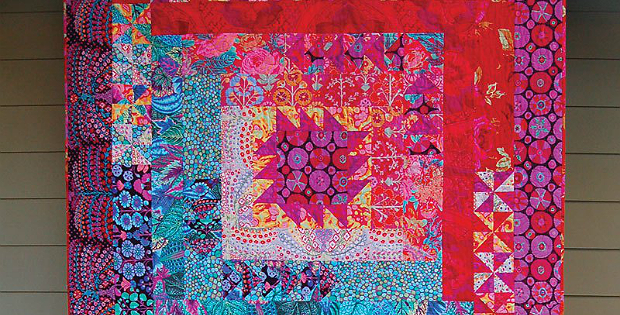 |
Soften the Colors for an Equally Beautiful Version!
Bold, exuberant fabrics (think Kaffe Fassett) make a glorious quilt. This version, in red and blue, is a real knockout.
This is just the quilt for creating a stunning focal point on a large wall. Or, drape it over the sofa for snuggling.
Of course, you can tone it down by using softer fabrics. Select gradations of two coordinating colors to recreate the movement from dark to light.
This is a simple quilt to construct. Fabric squares, strips, Flying Geese and pinwheel blocks give it lots of interest.
You can also use leftover fabric to create an interesting back for the quilt.
The pattern, from Bloomin' Workshop, is for a 63″ x 63″ quilt.
Save
Save