Soft Colors Make a Charming Quilt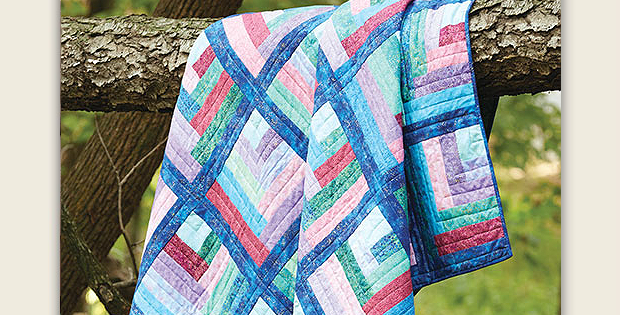 |
Switch the Colors and Fabric Styles to Make This Quilt Your Own!
Batiks and other low contrast fabrics are simply gorgeous in this easy quilt. The Half Log Cabin blocks are a breeze to stitch together, making this a project you can finish fairly quickly.
The colors selected for this version give the quilt a playful personality. It will be wonderful in many other color combinations as well.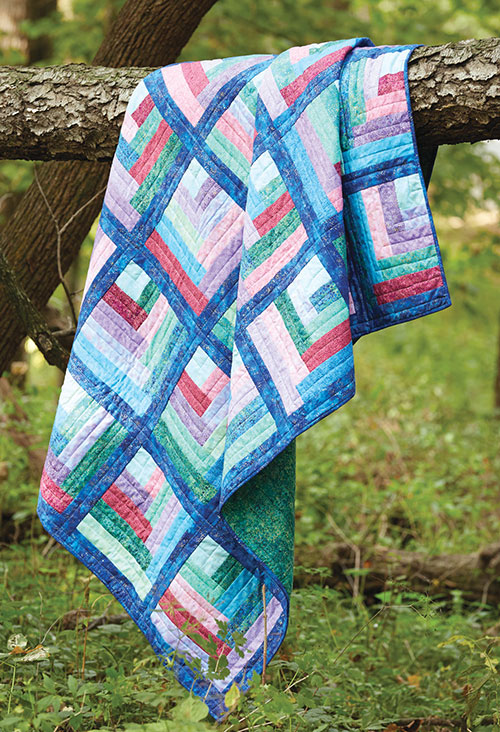 Choose mottled fabrics or change the look entirely with small or medium size prints. Scraps will be pretty too. There are so many directions you can take this pattern that you may find yourself tempted to make more than one.
The finished quilt, from the Love of Quilting Staff, is 65″ x 78″. It's a simple matter to add more blocks to make it bed sized.