Stacking Fabric Boxes for Storage and Decor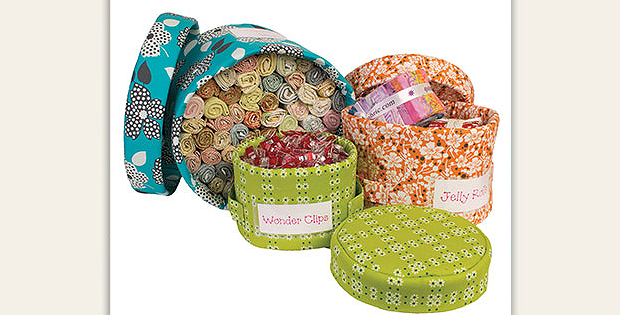 |
Make a Set in Coordinating Fabrics for Any Room of the House!
We often see patterns for fabric baskets. Sometimes they even nest like these do when not in use. However, we don't usually see baskets with lids.
Lids make these baskets extra useful. They'll protect the contents from dust and keep it "new" longer than baskets where the contents sit out in the open. That makes them perfect for longer term storage of fabric and such.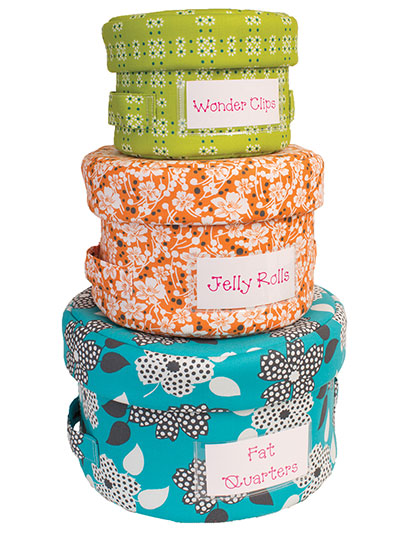 The baskets also stack, meaning they'll take up less space than they would otherwise. You'll find many uses for these in the kitchen, sewing room, bedroom, nursery and elsewhere around the house.
Consider them a part of the decor and choose fabric accordingly. You can make them with or without labels on the sides.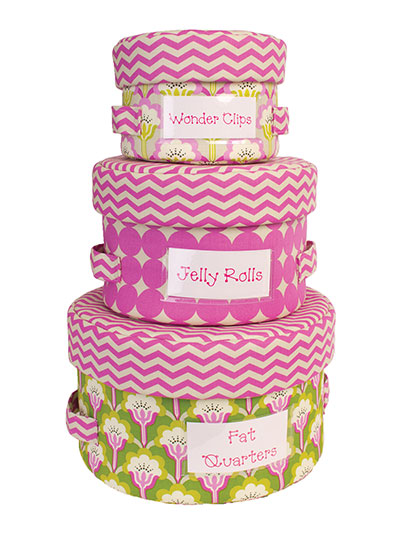 You can even have fun with these and make a stack into a snowman (or maybe a scarecrow for summer!). What a wonderful way to hide things you're storing in plain site!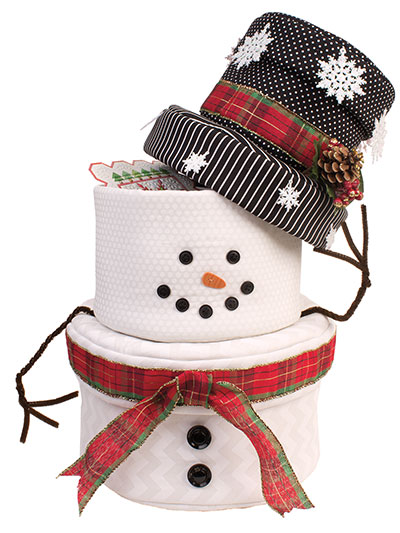 The pattern includes instructions for baskets in three sizes:
Small: 6″ W x 4″ H
Medium: 8″ W x 5 1/4″ H
Large: 10″ W x 6 1/2″ H
Save
Save
Save