Stars and Stripes Shine in This Table Runner
|
Patriotic Colors Are Perfect or Choose Another Color Scheme!
Quick piecing and applique stars make this table runner go together quickly. In just a few hours you can have it ready to use.
Bright red, white and blue make this a wonderful runner for display during patriotic holidays. It will also be lovely on your wall or even displayed from the end of a sturdy dowel as a banner.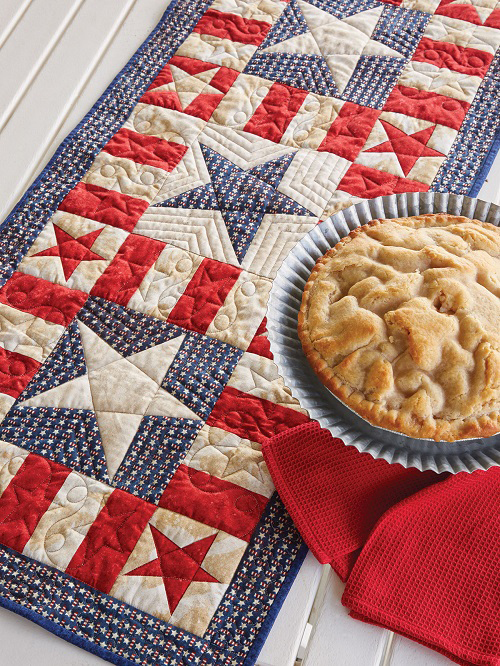 We can also imagine it in more subdued traditional colors, as well as in other colors entirely. For example, it would make a fun runner for saying "You are a Star!" at birthday parties.
The finished runner, by Jean Nolte, is 20″ x 44″.
Save
Save