Start New or Raid Your Stash for This Striking Quilt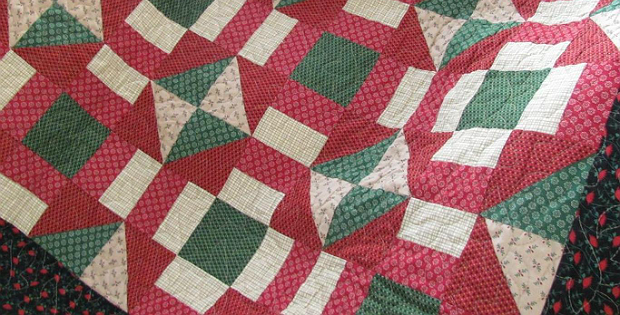 |
Low-Contrast Fabrics Let the Color and Value Contrasts Shine!
This twist on a traditional Churn Dash quilt is striking in its simplicity. Value and color contrasts make it seem more complicated than it actually is.
Make it up in Christmas colors or in a color combination you love. It will be lovely in colors for other seasons, too.
While the designer chose low-contrast small prints, imagine how beautiful it will be in batiks or reproduction prints. It will be wonderful in flannel, too.
This is a super easy quilt to make, even for beginning quilters. Experienced quilters will love how quickly it goes together.
The finished quilt, from Quilt Doodle Designs, is 56″ x 68″. That's a wonderful size for a throw quilt, or add more blocks for a bed quilt.