Stitch the Luck of the Irish Into This Runner
|
A Great Project for Leftover Green Fabrics!
Patchwork shamrocks grace this beautiful table runner, bringing a fresh touch of green to your home. It's a beautiful quilt for St. Patrick's Day and any time you want a little extra good luck.
The runner is an easy one to make, even for beginning quilters. It's also a fairly quick project.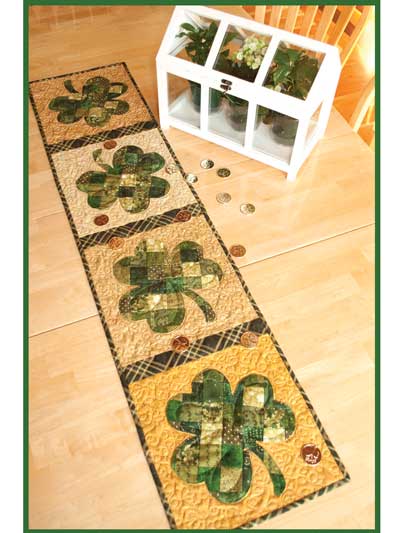 Pull out a variety of green prints from your stash and choose a background to showcase them against. The golden tan fabric shown here is lovely, or choose a white, cream or even a light gray. A pretty plaid adds a nice finishing touch.
The finished table runner is 12 1/2″ x 53″. It will be beautiful on your table, dresser or sideboard.
Save
Save
Save