These Baskets are Great for Easter and More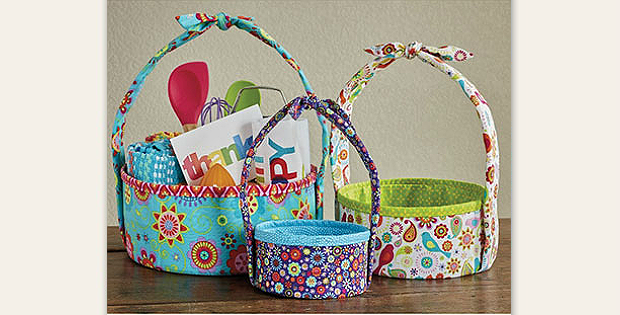 |
Collapsible Baskets are a Breeze to Make in 3 Sizes!
These sweet baskets are perfect for Easter, flower girls, gifts and more. We love the tie handles. They give the baskets a bit of whimsy and add to their charm. The baskets also fold up flat for easy storage when not in use.
Two coordinating fabrics are perfect for these baskets – one for the outside and handle and another for the lining.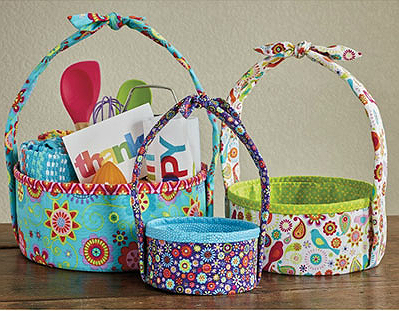 A pop-up spring refill is required for construction. Learn more below the basket description on the basket pattern page. Some sizes of the Stacking Pop-up Refills
are available individually on Amazon.
Instructions are included for 3 basket sizes:
Small – 5 1/2″ in diameter
Medium – 8″ in diameter
Large – 10 1/2″ in diameter
Save