These Easy Place Mats Are Perfect For Spring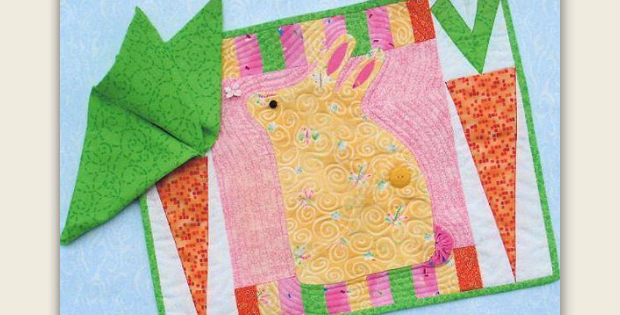 |
An Easy Project Even for Beginning Quilters!
These darling bunny place mats are perfect for spring, or any time you want to give a lighthearted touch to your table. You'll love using these every Easter, too.
A green napkin tucks into a pocket at the top of the left carrot. Leaves appear underneath when the napkin is removed.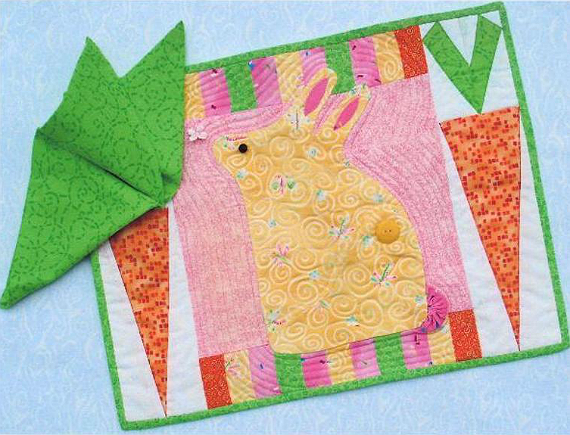 Button accents and a yo-yo tail add whimsical detail to the appliqued bunny. The carrots are paper pieced but can be pieced the traditional way if you prefer. A piano key border is just the right touch for the bunny block.
This project is perfect for using up some of those goodies in your stash. Make a set of place mats that are all the same or vary the colors of the bunnies for fun.
Save