They'll Love a Personalized Birthday Cake Banner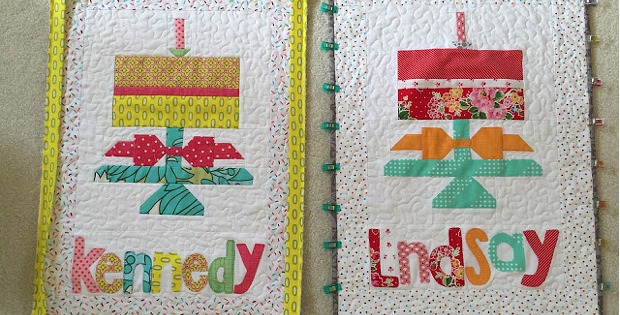 |
Make a Birthday Cake Banner in a "Flavor" the Recipient Loves!
Cynthia at DreamQuiltCreate began "baking" utterly charming quilted birthday cake banners for her grandchildren. Soon her daughters and daughters-in-law wanted them too.
We can understand why. There's nothing like a personalized banner quilt to display during your birthday week (or month) to make you feel special!
Each cake banner is customized to the recipient – not just with their name, but also with colors they love or fabrics that mimic their favorite cake flavor.
It's hard to decide which one we like best!
Here's a lemon cake with strawberry icing for Kennedy.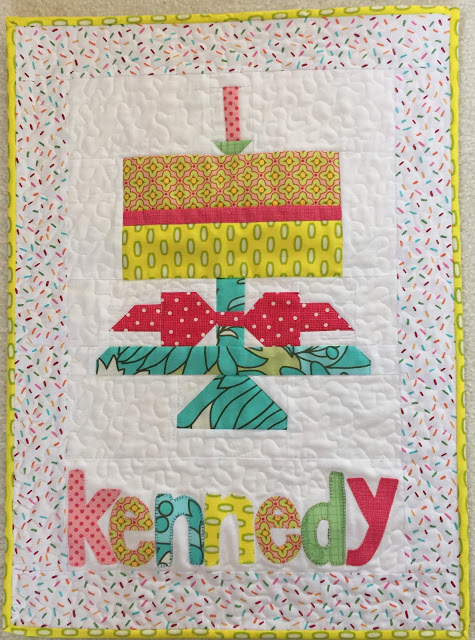 Neo wanted her cake to be pink, yellow and purple.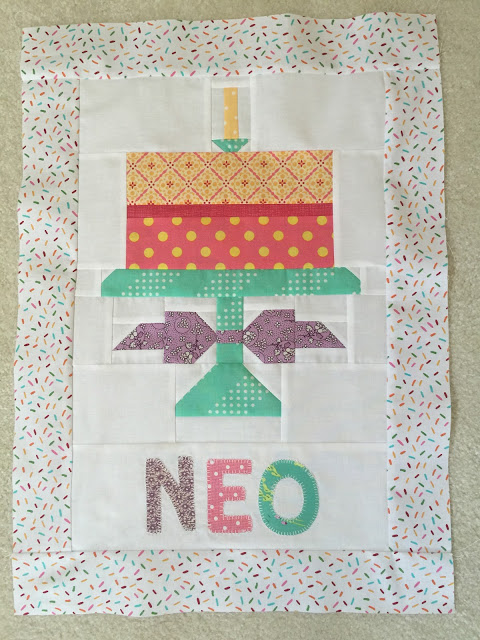 Cynthia created a "Celebrate" cake for her son and his wife to share on their birthdays.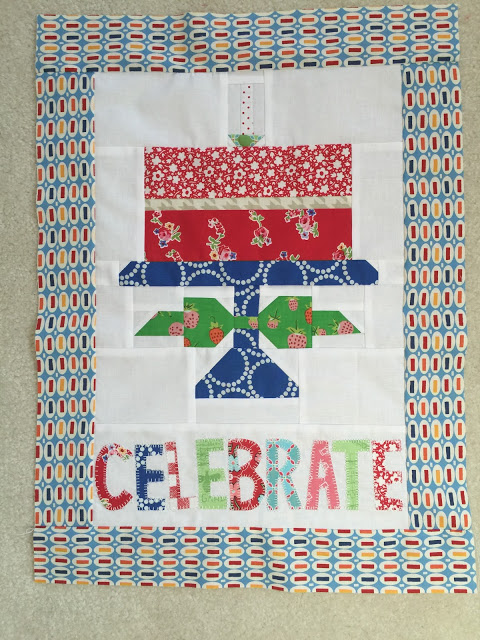 And, here's a table runner in process, made with 4 cake blocks put together. This will be wonderful for birthday parties!

Cynthia's birthday cake "baking" began with a pattern from her friend Lori Holt, who designed it to celebrate the 1-year birthday of the release of her book, Quilty Fun.
The first cake Cynthia baked using the pattern was a strawberry cheesecake.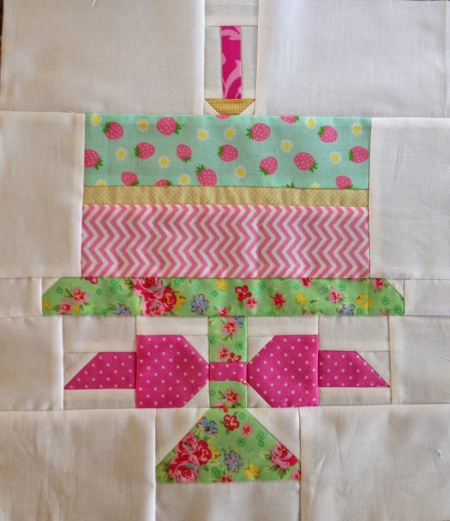 A Chocolate Mousse cake soon followed.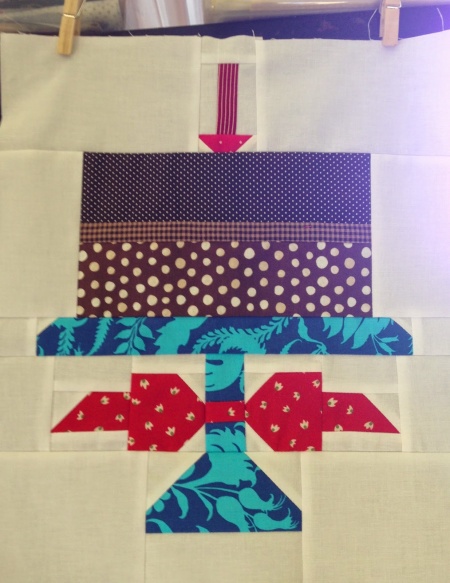 Before long the idea popped up to add names and to make the birthday cake block into birthday banners.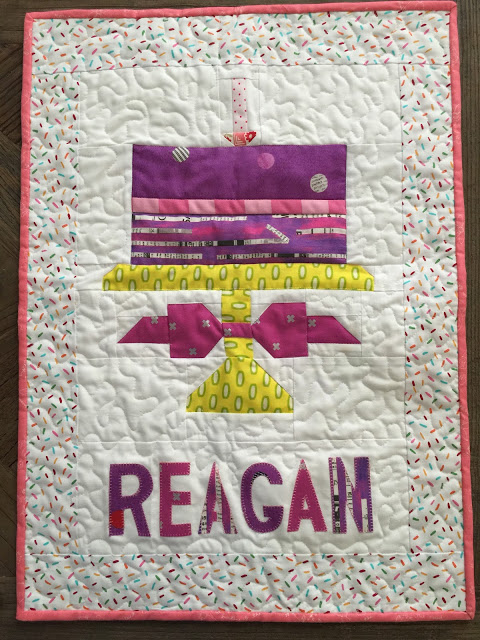 Make Your Own Birthday Cake Banner Quilts
These charming Birthday Cake Banners are wonderful birthday surprises for just about everyone, young and old. Cynthia's detailed tutorial guides you through every step, making them quick and easy to put together.
Click here for the complete "Quilty Fun Birthday Cake Banner" tutorial.
Get the free "Quilty Fun Birthday Cake" pattern from Jolly Jobber here.
See more of Cynthia's Birthday Cake Banners here, here and here.