This Beautifully Shaped Basket is Easy to Make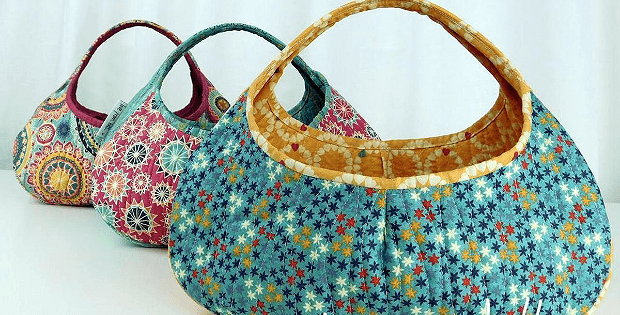 |
Fill it with Goodies for a Wonderful Gift!
This beautiful fabric basket looks complicated but is quite simple to stitch together. Anyone with solid sewing skills can create one of their own.
The pattern also allows for adaptation. You might want to place a single small quilt block on each side or even make pieces of simple patchwork for the body.
You'll find many uses for this basket around the house. It can store this and that in the sewing room, kitchen, bathroom and just about anywhere else.
It's also a wonderful gift. Fill it with goodies appropriate to the recipient and the occasion.
The finished basket, by designer Love from Beth, is 12″ wide x 8 1/2″ high x 10″ deep.
Save
Save