This DIY Wall Rack Takes Up Little Floor Space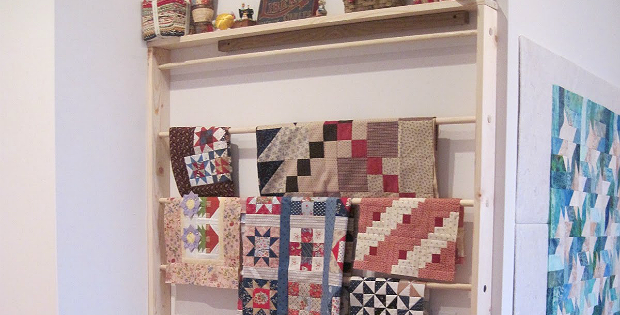 |
Perfect for Storing Strips, Borders, Tops and Other Parts of Quilts in Process!
No matter how large and well organized your sewing room is, you can always use more storage space, right? Here's a great idea for turning a wall with little floor space in front of it into storage.
This unit was constructed with 1x4s and dowels, with a 2×4 used for hanging. It's perfect for the space and provides storage for quilt tops, pieced strips and even jelly roll strips waiting to be used.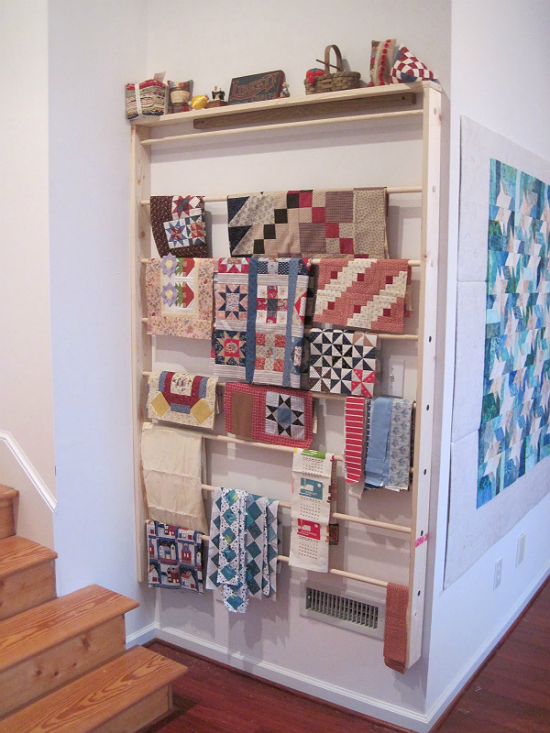 JoAnne from The Patriotic Quilter also plans to use hers for keeping strips and strip sets organized, as well as borders. She provides an excellent overview of how it was built.
If you're handy with a drill and hammer, or know someone who is, you can easily make one to fit into your sewing room. Simply alter the width and height to fit the available space.
This is a great idea for displaying small quilts in other areas of the house, too. We can easily imagine a smaller unit hanging under a narrow shelf and filled with one or more small quilts.
Save