This Handy Tote Bag is Pretty Too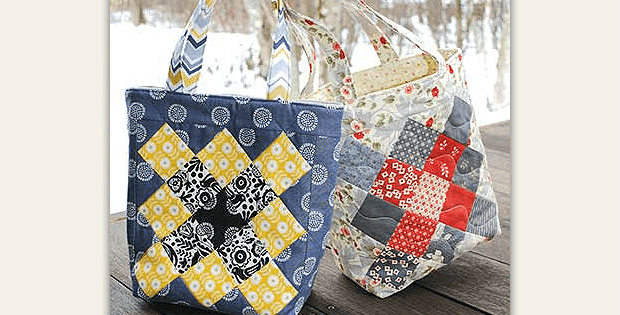 |
Make One for Yourself and One to Give!
This charming tote is a bit smaller than some, making it perfect for everyday errands. There's room for your wallet and other necessities, as well as the little goodies you'll pick up along the way. You'll find yourself reaching for this bag often as you head out the door.
Pre-cut mini-charm squares make it an easy project to complete. You can also use scraps, leftover charm squares, and yardage.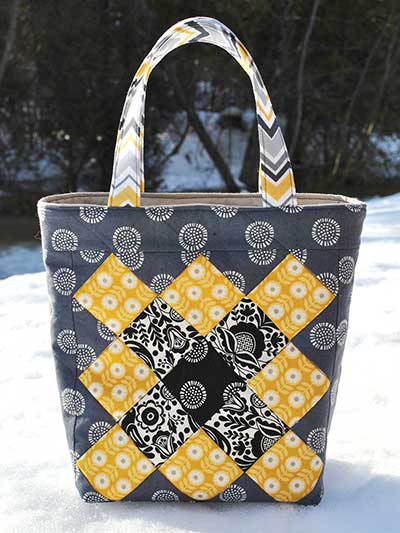 The beautiful design will be pretty in just about any color combination. Try different colors and fabric styles out by making more than one and give one to a friend. This tote is a wonderful gift.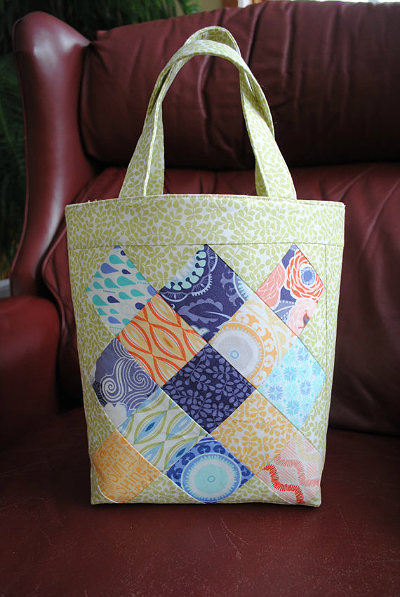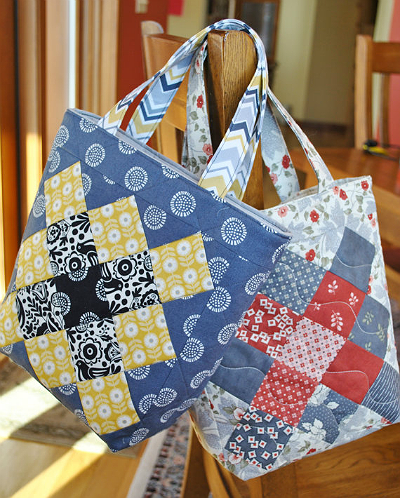 The finished tote is 10″W x 10″H x 4″D.
Save
Save
Save