This Lovely Quilt Will Welcome You Home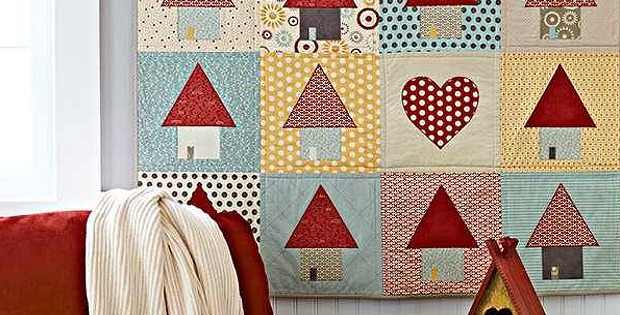 |
Hang This Beauty on a Wall or Use it as a Throw!
Rows of cute little houses and one big heart clearly convey what we all know to be true: home is where the heart is. Hang this quilt in a predominant spot so it can welcome you home every time you go out.
Fusible applique makes this charming quilt go together quickly. Reds predominate in this version but the quilt would be lovely in whatever colors match your decor.
This also would make a wonderful housewarming or wedding gift!
Minimal quilting is all that's needed on this quilt. Designer Julie Herman machine-quilted 1⁄2″ from each horizontal and vertical seam. 
The finished quilt measures 38-1⁄2″ × 48″ but it would be very easy to alter the size by adding or deleting rows.