This Patchwork Market Bag Will Get a Lot of Use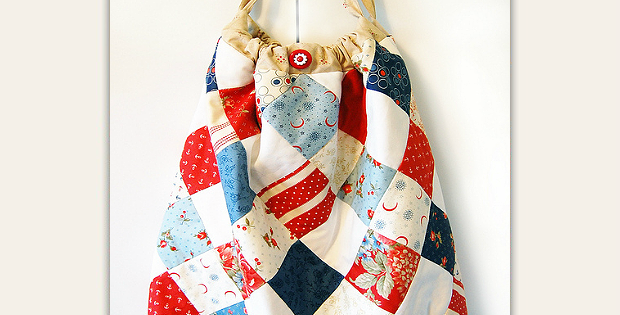 |
Instructions Included for Non-Pieced Bags in Two Sizes!
This charming patchwork bag is perfect for shopping. Fold and stuff it into your pocket (or suitcase) so it will be handy when you need it.
Its generous size means you can fill it with all kinds of goodies while on the go. Use it to haul home a load of groceries, odds and ends while running errands and more.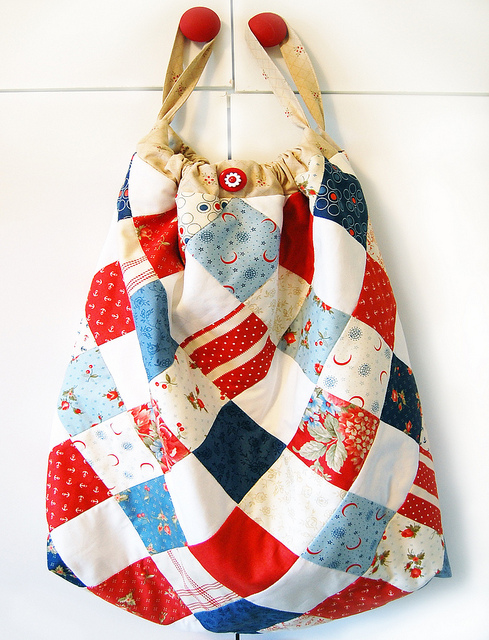 The bag, from designer Monica Solorio-Snow of Happy Zombie, is based on another pattern of hers that includes instructions for bags in two sizes: 10″ x 13″ x 3″ and 19″ x 15″ x 5".
Those bags are made with yardage rather than patchwork.
You will need both sets of instructions to complete the patchwork version.
The patchwork bag is 20″ x 16″ x 5″.
Click here for the original "Market Bags" pattern (free).
Save
Save
Save