This Quilt Is So Quick and Easy to Make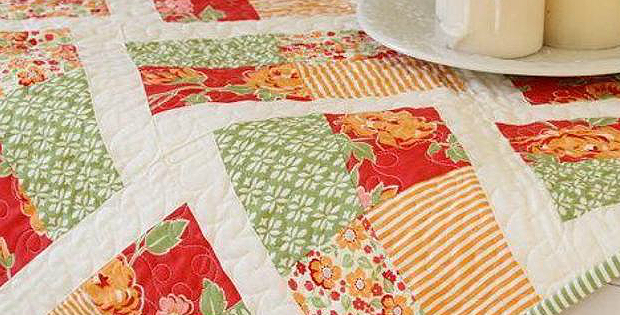 |
Instructions Are Included for 4 Quilt Sizes!
This easy quilt is a quick project for advanced quilters. It's also a good starting project for beginners. You'll enjoy the simplified construction as there are few seams to match.
The baby quilt size will be lovely on your table. Select fabrics to match the season or decor. This is such an easy project you'll be tempted to make more than one, perhaps one for every season.
This is a wonderful pattern for showing off beautiful fabrics. Coordinate the colors and throw in a variety of fabric styles for an appealing quilt.
It's also great for novelty fabrics, such as the Cat in the Hat version shown below.
The pattern, from Meadow Mist Designs, included instructions for 4 quilt sizes:
Baby quilt – 36.5″ x 36.5″
Lap Quilt – 54.5″ x 72.5″
Twin Quilt – 72.5″ x 90.5″
Queen Quilt – 90.5″ x 90.5″
Save
Save