This Scrap Quilt Will be Wonderful in Any Palette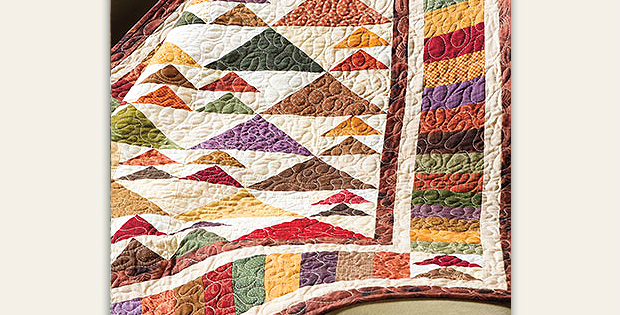 |
Dig Into Your Stash and Pull Out a Wide Variety of Fabrics!
Flying Geese units in two sizes and a wide variety of leftover fabrics come together into a striking quilt. The piano key border is the perfect finish for the richly colored quilt.
This easy pattern will be wonderful in just about any color combination. We can easily imagine it made up in fabrics for Christmas and in lovely pastels for spring. Just choose a wide variety of fabrics to give it a scrappy look.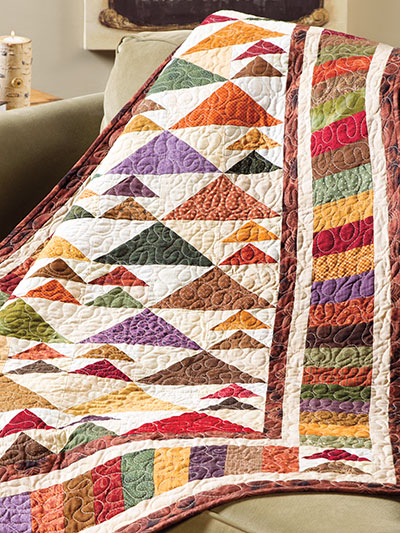 The finished quilt, from Julie Weaver, 52″ x 64″. Instructions are included to enlarge it to a Queen size quilt.
You'll find the "Mountain Meadows" quilt pattern in the Autumn 2015 issue of Quilter's World.