This Simple Quilt is So Eye Catching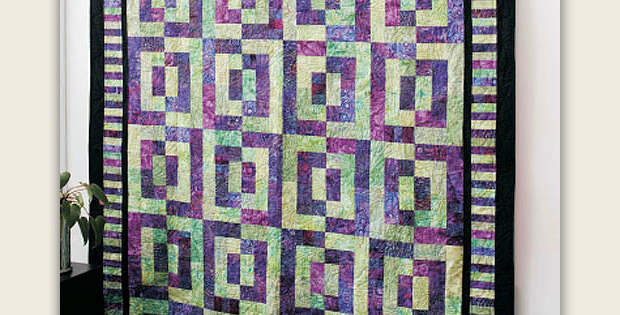 |
Batiks Give Depth to a Simple Design!
Beautiful batiks in purple and green are striking in this eye-catching quilt. Of course, any two-color combination, one light and one dark, will be just as stunning.
The pieced border finishes the top off to perfection, putting the emphasis on the color play within the blocks. This quilt is sure to attract attention wherever it is displayed.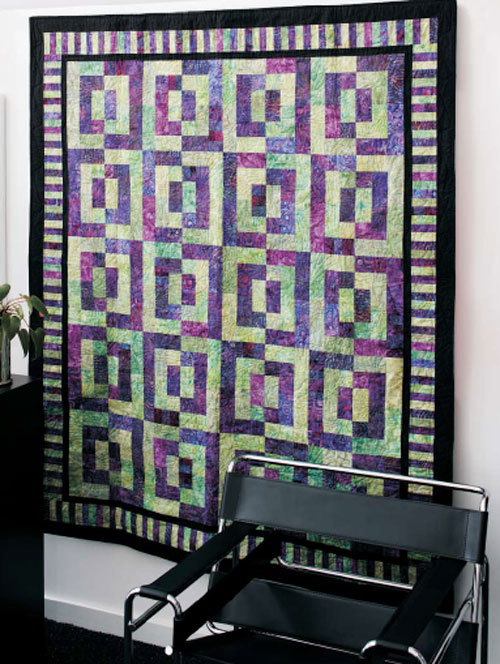 It's an easy quilt to make, too. The biggest challenge may be making sure all the strips end up in the right place.
The finished quilt, by designer Nancy Mahoney, is 60″ x 72″.