This Sweet Quilt Isn't Just for Babies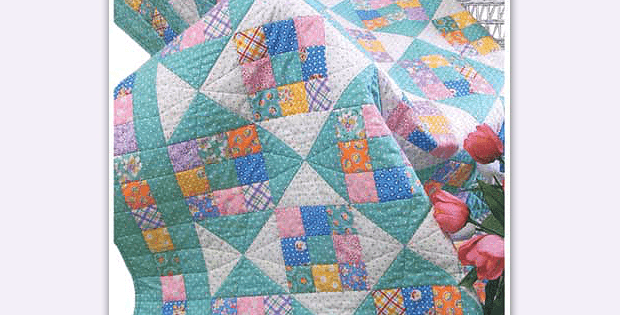 |
Pattern Includes Instructions for Four Sizes!
Easy nine-patch blocks combine with Hourglass blocks to make this sweet quilt. Choose fat eighths, fat quarters, scraps, or some combination for the nine-patches.
Tie them all together with a beautiful fabric in your favorite color for the hourglasses and borders. The end result is a colorful scrappy quilt tamed by a beautiful small-scale print.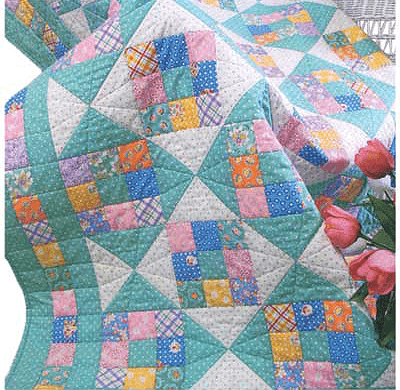 The soft colors in this quilt are lovely for a baby quilt. Stronger colors will be gorgeous as well. This is such an easy project that you may find yourself making more than one just so you can play with color combinations!
The pattern includes instructions for four quilt sizes:
Baby – 42″ x 42″
Lap – 54″ x 66″
Twin – 66″ x 90″
Queen – 90″ x 102″
Save