This Topper is Full of Holiday Charm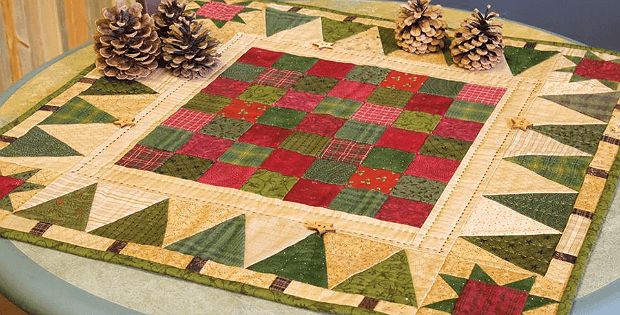 |
Add Special Touches with Beads and Buttons!
This little quilt will be a wonderful addition to your holiday decor. Its small size makes it a quick project, and once completed it will be stunning on your table.
The charming design is perfect for your favorite scraps. A simply pieced center surrounded by trees with stars in the corners will be lovely in your favorite holiday fabrics. It will be wonderful in colors for other seasons, too.
This quilt lends itself to embellishment, if you are so inclined. Wooden star buttons are the perfect accent for the tops of the trees. Other decorative buttons and beads could serve as tree decorations. Outline stitching in a contrasting color adds even more charm.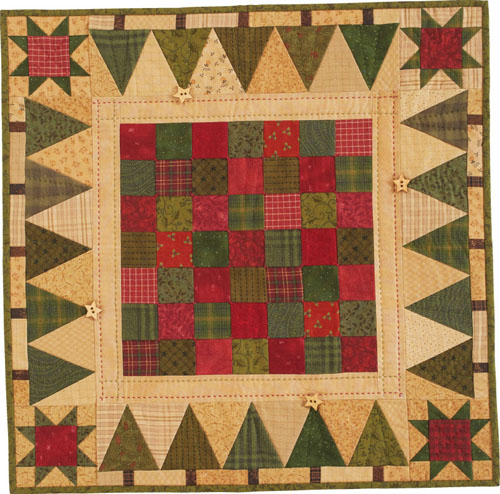 The finished quilt, by designer Jen Daly, is 23″ x 23″.
Save
Save
Save