Toy Duckies Are So Much Fun in This Baby Quilt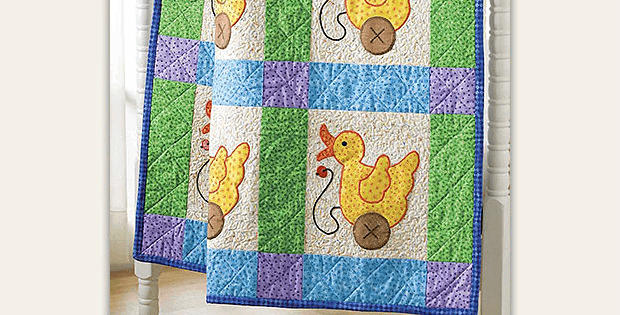 |
Select Colorful Fabrics to Fit the Mom's Tastes!
This darling quilt is sure to impress a new mom, even if you're a beginning quilter. It's an easy project, and one you can have finished up in a couple of days (if not sooner!).
The sweet toy duckies are fusible applique and are combined with simple sashing. This quilt is easy, fun and a breeze to make.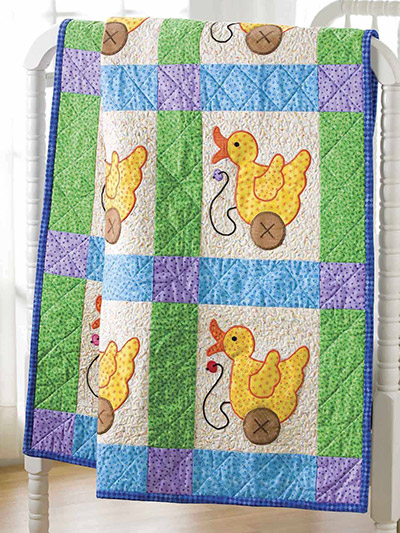 Colorful fabrics are just right for this quilt. You can easily adapt the colors to match the nursery.
The finished quilt is 42 1/2″ x 47″. It's perfect for a crib quilt and as a play mat for toddlers.
Save
Save
Save