Watermelon Colors Shine in This Quilt
|
A Lovely Quilt for Summer – and for Christmas!
Watermelon colors are simply stunning in this Log Cabin style quilt. We love how the black center squares are reminiscent of watermelon seeds, furthering the summery feel of the quilt.
It will be lovely for Christmas, too, reminding us of poinsettias. The beautiful fabric choices allow it to fit with whatever season it's on display for.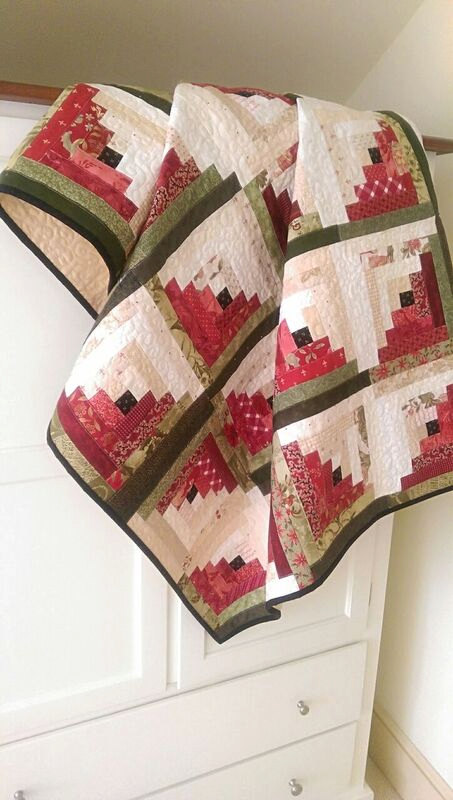 The quilt will be charming in other colors as well. Red, white and blue will be perfect for patriots, while tan, black and cream will be elegant during any season. Have fun choosing colors for you version.
The quilt is an easy one to make, with standard Log Cabin blocks.
The pattern, from Maple Cottage Designs, is for a 55″ x 73″ quilt.
Save