Wool Felt and Cotton Make a Stunning Wall Quilt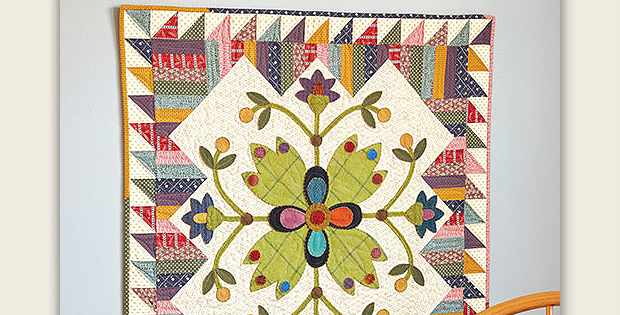 |
Make it All in Cotton, if You Prefer!
The stunning applique in this beautiful quilt is made with wool felt, while the background is pieced with quilting cotton. Use perle cotton blanket stitch applique to give it a folk art look.
If you love the design but would prefer to make it all by machine, use fusible web to applique cotton shapes to the background and go around the edges with a machine blanket stitch.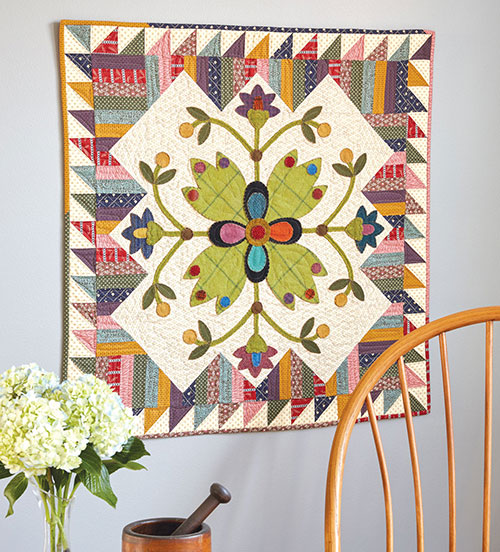 This beautiful design will be lovely in other colors, as well. We can easily imagine it on a dark background with jewel tones in the cotton piecing and applique.
The finished wall quilt, from Deanne Eisenman, is 30″ x 30″. It will be wonderful on your table, too.
Save