A Beautiful Quilt for Jelly Roll Strips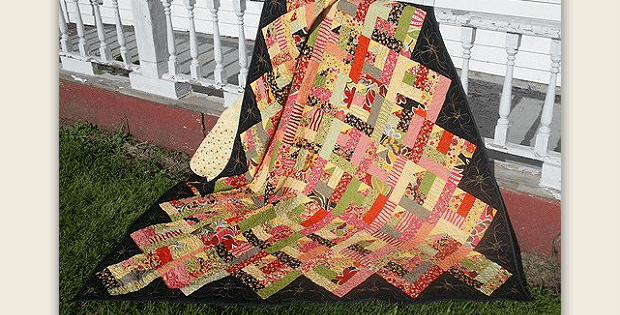 |
This Will be Stunning in Your Favorite Colors!
Choose two jelly rolls of a favorite product line or a selection of leftover strips for this scrappy looking quilt. Add triangles for the border in a color that pulls the strips together.
We love how the dark border triangles make the center of this quilt pop. The blocks are modified Log Cabin blocks and very simple to make.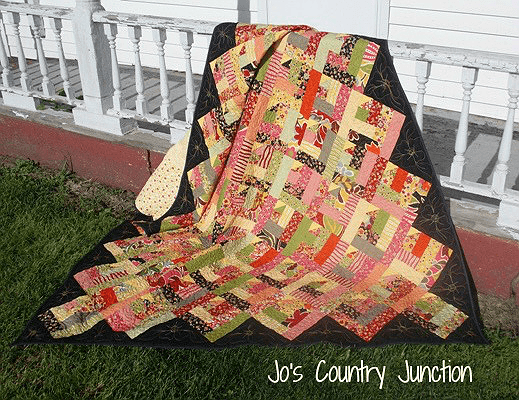 This quilt will be pretty in whatever colors you choose. We can imagine the border triangles in red, blue, black or a pretty pastel, depending on what works best with the blocks.
This is an easy project to complete, even for beginning quilters. If you can cut and sew accurately you'll have this finished before you know it.
The quilt, from Jo and Kelli at Jo's Country Junction, is 68 1/2" x 79 3/4".