A Beautiful Runner for Spring and Beyond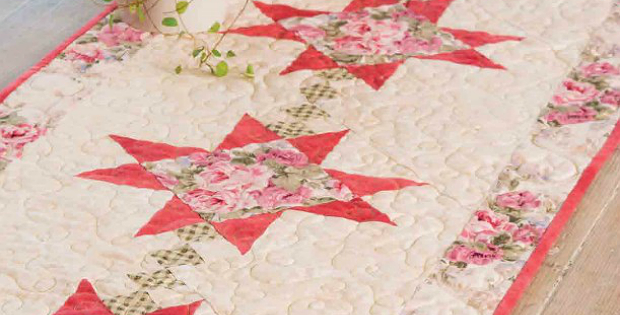 |
This is an Easy Project, and Quick Too!
Traditional quilt blocks take on a light, welcoming air in this beautiful table runner. It will be wonderful on your table or dresser during spring and all year long.
Select a beautiful fabric to feature and build the rest of the runner around it. In this case, a pretty floral inspired the pink and sage blocks.
We can also imagine this in many different color combinations. Go soft or dark, vivid or muted for your own special runner.
The runner, from designer Tricia Lynn Maloney, is 62″ x 19 1/4″ once completed. Reduce the number of blocks for a shorter runner.
The pattern for the "Peaceful Hours" table runner is included in Springtime Quilting from Quilter's World. There are many other beautiful patterns included in the publication.
Save
Save
Save