A Festive Quilt to Enjoy Long Past Summer
|
Perfect for Picnics and Other Summer Activities!
Vivid reds against yellow give this quilt a festive air that will brighten any room it's displayed in. Splashes of white are the perfect accents.
The quilt is an easy one to make, with simple nine-patches set on point with square blocks. It won't take long to finish up and will be a lovely addition to your home.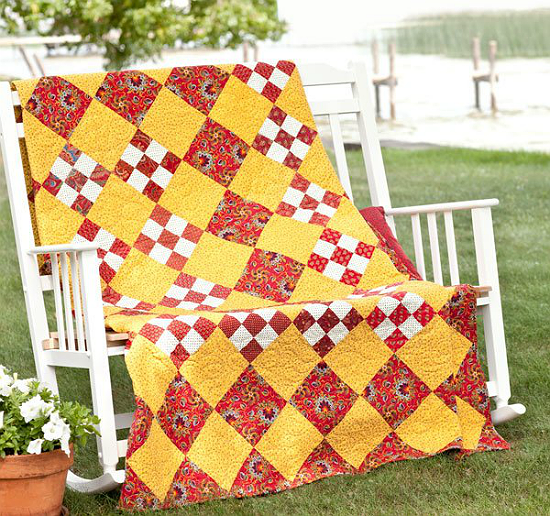 Other color combinations will be wonderful in this quilt. Just be sure to create color and value contrasts so that the overall design emerges. We can easily imagine it in pretty delft blues, and even in Christmas colors.
The finished quilt, from designer Kathie Holland, is 77″ × 85 1⁄2″.
Save
Save