A Pretty Quilt from Easy Hexie Blocks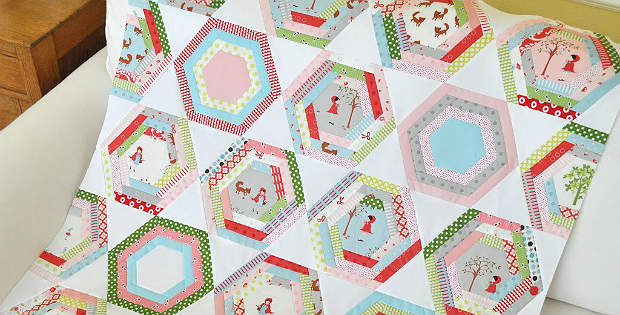 |
Vary the Fabric Styles and Colors to Make it Your Own!
Log Cabin Hexagon Blocks are easy to make and provide plenty of design options. Fussy cut a motif for the center or showcase another lovely print there. Then frame the hexie center with Log Cabin style strips.
Individual blocks can be finished off for table mats and such or combine them in a larger project. It's easy to make a quilt by adding triangles between the blocks.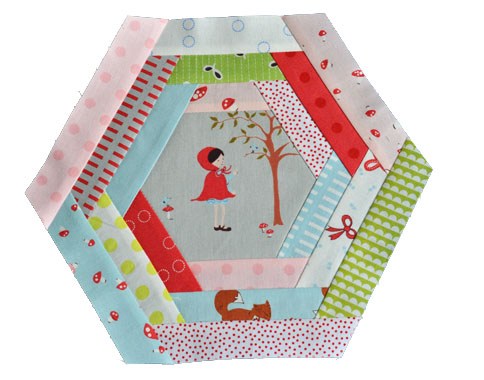 The blocks can be made in various sizes, depending on the size of the center hexie and the outer strips. The quilt shown here was made from blocks using a 5″ hexie with 1.25″ framing strips. The completed quilt size was not provided.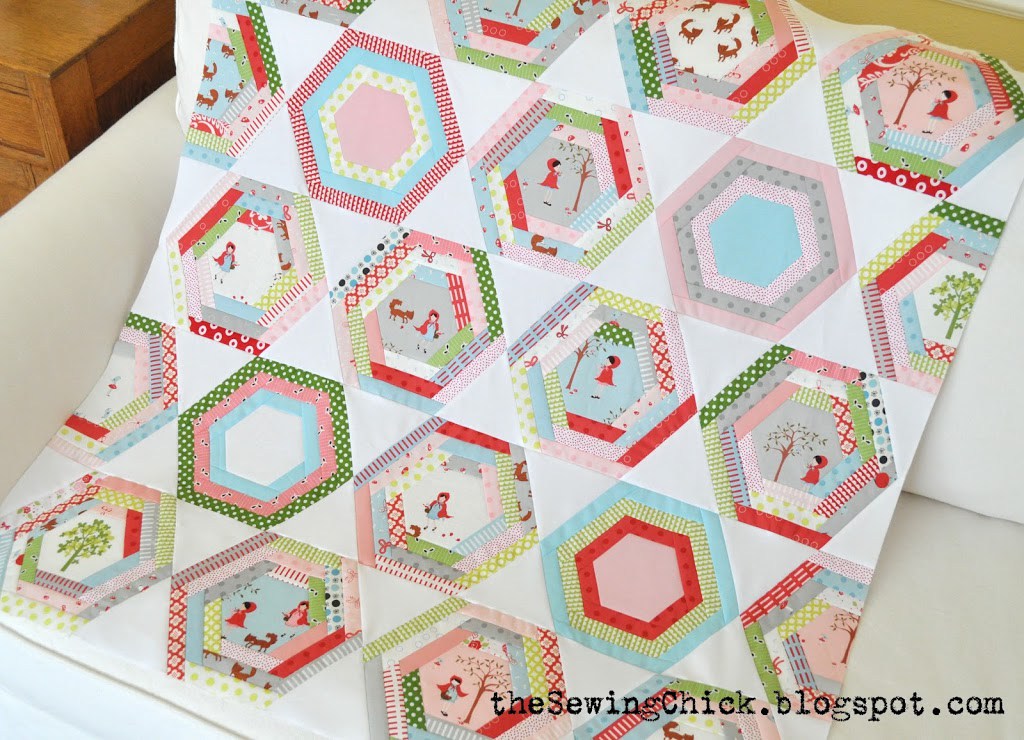 Tessa Marie, from The Sewing Chick, provides excellent instructions for both the block and the quilt. Follow along and you'll soon have your own wonderful hexie quilt.
Save
Save
Save