A Pretty Topper in Colors for Any Season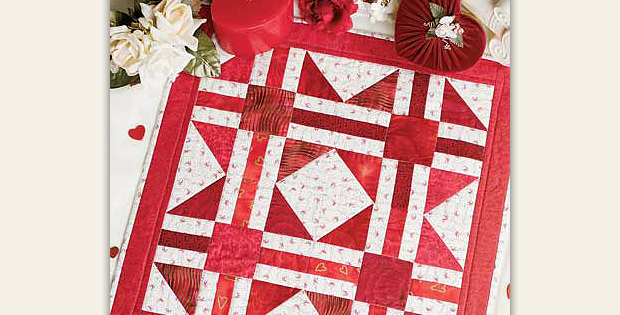 |
A Quick Project Using Fabrics in Your Stash!
This pretty little table mat is so easy to make, yet the overall design intrigues with its complexity. Four Paths and Stiles blocks come together quickly into a project you can complete in just a few hours.
Select a variety of scraps of similar value in one color to showcase against a light background. In this example, the reds are perfect for Valentine's Day.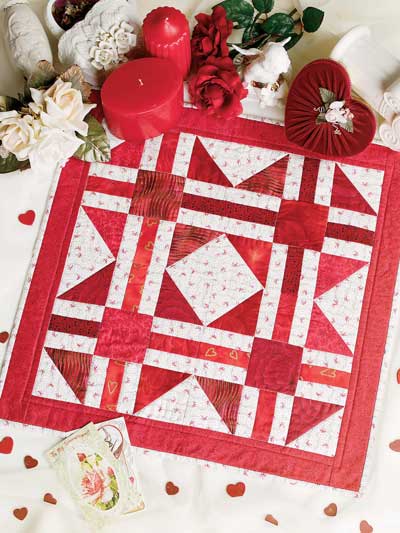 We can also imagine this in orange and black for Halloween and in patriotic prints for the 4th of July. Of course, it will be lovely in your favorite colors for use all year long. It also makes a lovely gift.
The little quilt, from designer Ruth M. Swasey, is 21 1/2″ x 21 1/2″.
The pattern is included in Fun & Easy Scrap Quilting. There are several other nice patterns in the book as well.
Save
Save