A Quilt as American as Apple Pie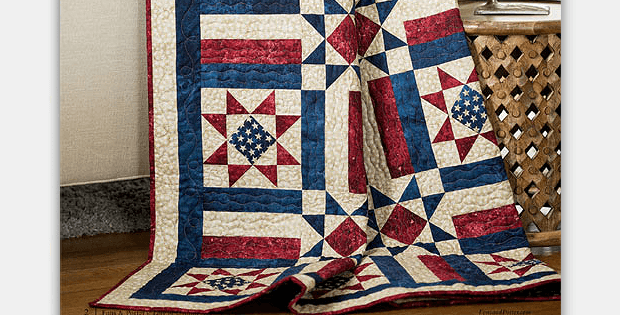 |
Celebrate Our Great Country With This Striking Quilt!
Mottled red, white and blue fabrics combine in a classic patriotic quilt. Batiks would be gorgeous for this project, and so would small-scale prints. Patriotic-themed fabrics would also be nice, like the stars-on-blue print you see in some of the star blocks.
This quilt is simple to stitch together. Strip piecing and easy star blocks mean it will go together fairly quickly. The result is a stunning quilt to display or give.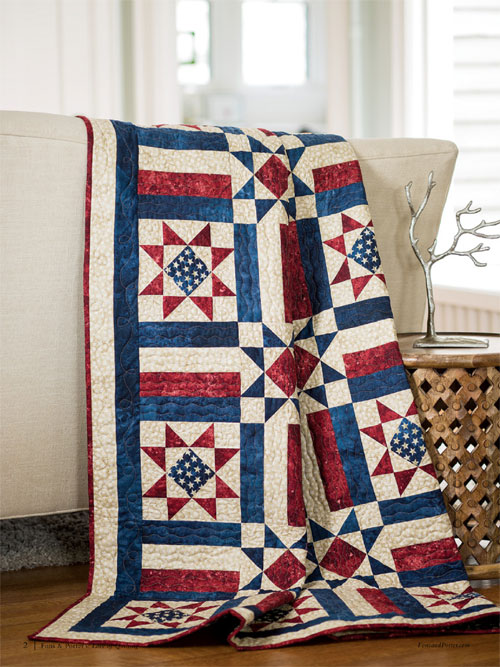 The pattern, by designer Diane Tomlinson, is perfect for Quilts of Valor, the 4th of July, Memorial Day and all year around. Or, make it up in your favorite colors for a beautiful quilt that matches your decor.
The finished quilt is 64″ x 80″.
A kit is available while supplies last. Get it here.
Save