A Stunning Quilt Made from Charm Squares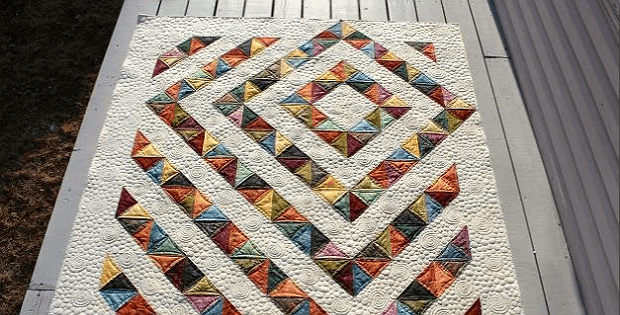 |
Select Your Favorite Colors for a Beautiful Quilt!
Thinking outside the box can often lead to something amazing. That's clearly the case with this stunning quilt.
Medium to dark fabrics against a light background make a striking overall pattern. Letting it flow into the borders is genius.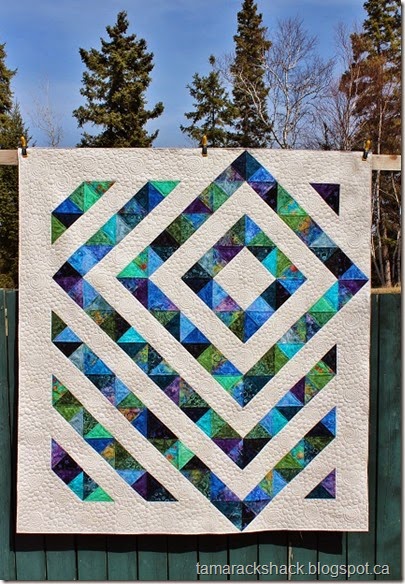 Quilt by Rae. Learn more here.
Fabric selection is easy for this quilt. Choose three identical charm packs of medium to dark 5″ squares plus a background fabric.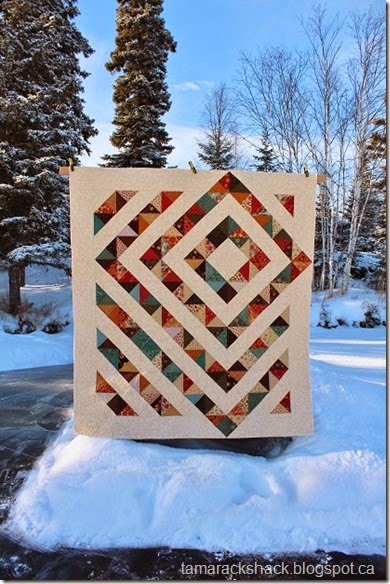 Sandra's version. Learn more here.
A clever method for making HST (half-square triangles) from four-patch blocks simplifies construction.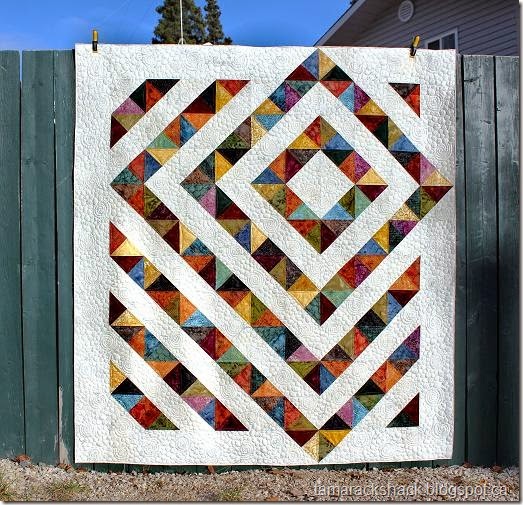 A few of the yardage amounts are given in meters. Use the converter at the top of this page to turn meters into yards.
The pattern, from Kathy Schwartz of Tamarack Shack, produces a 63 3/4″x 69 1/2″ quilt.
Look for the link on that page that goes to the free PDF pattern.
Save
Save
Save