Bake in Style with 25-Patch Oven Mitts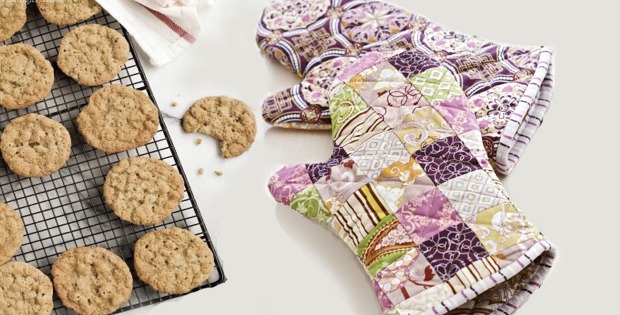 |
Patchwork Oven Mitts Are a Breeze to Make!
You, or someone you know, will love to bake with these quilted oven mitts. They're made from four 25-patch blocks, then cut to shape.
Designer Elizabeth Stumbo of allpeoplequilt.com lined hers with both cotton batting and heat-resistant batting (Insul-Brite is a good choice) so they fully protect hands.
These oven mitts are really quite simple to make. Use fabric scraps that match your kitchen. And, what a wonderful gift for a favorite cook!