Be Inspired by the Back of This Stunning Quilt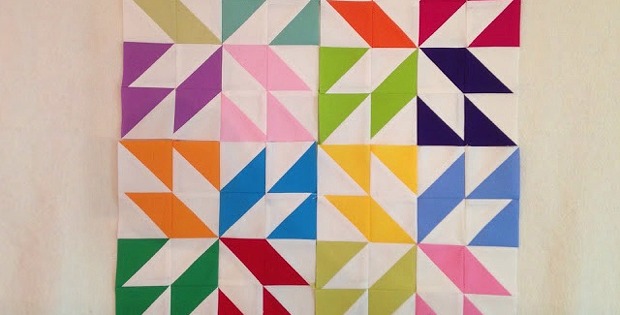 |
The Back of This Quilt is As Memorable as the Front!
Ever get the urge to do something a little different with the back of your quilt? Amy at aQuiltingSheep.com created a spectacular back for her stunning quilt made of Kona solids.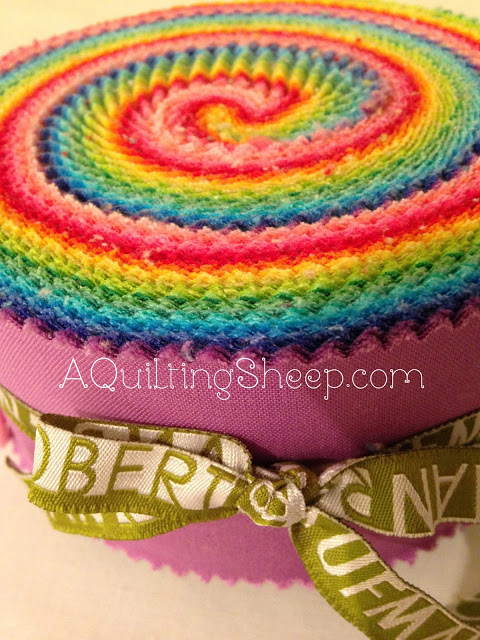 This quilt was made from a jelly roll plus some extra solid strips. The colored strips were paired with a white fabric and made into half square triangles, which were arranged into star blocks that were then sewn together.
That's it! So simple to do, yet the results are stunning.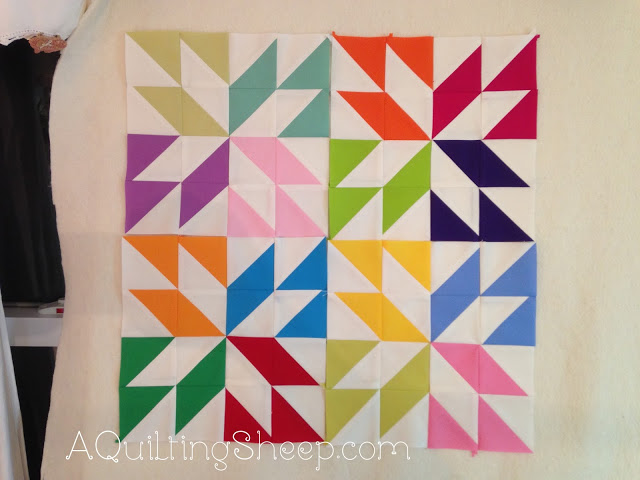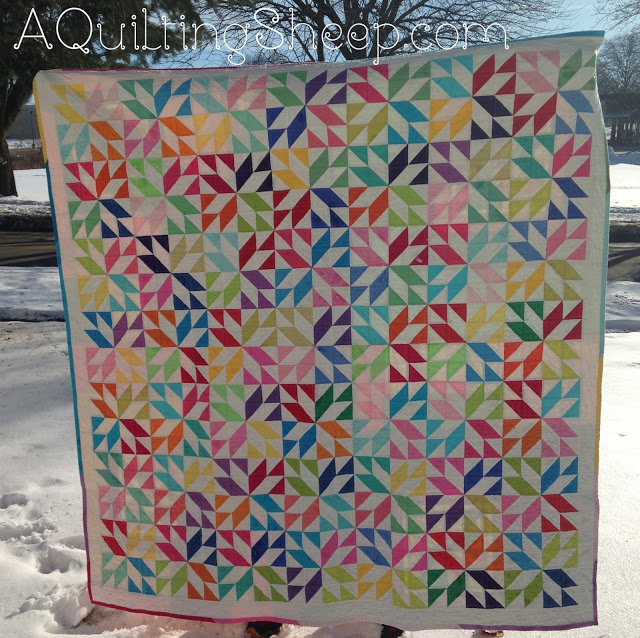 But wait until you see what Amy did next! She used 4 orphan blocks and more solids to create a delightful backing for her quilt.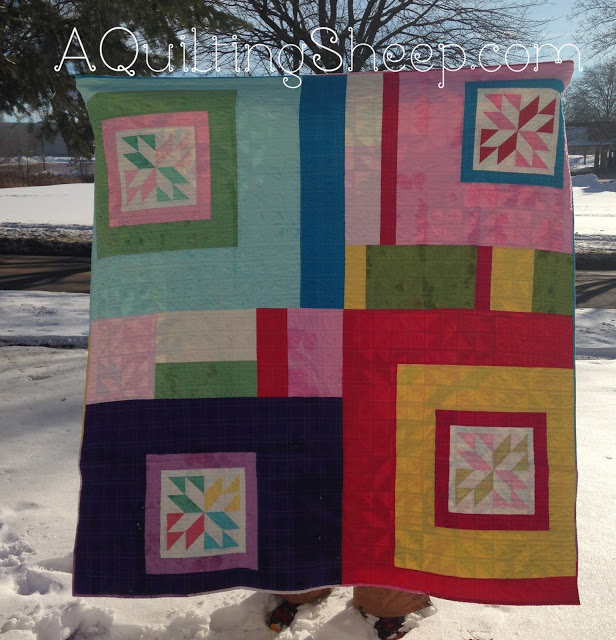 The quilt back is just as compelling as the front – a truly reversible quilt!
Since she had some half square triangles left over, Amy used them up in a throw pillow.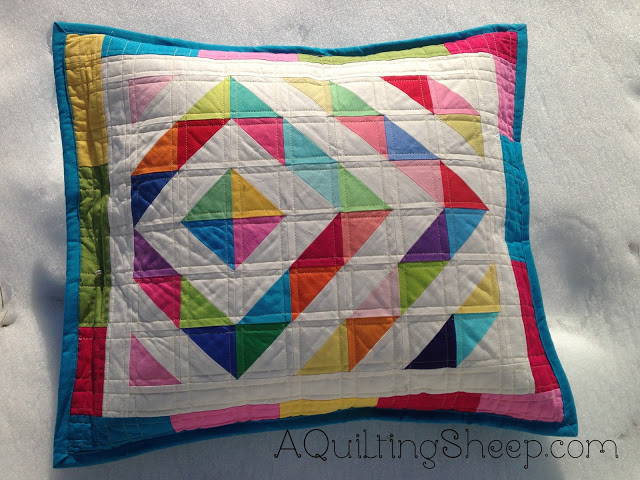 What a lovely quilted collection made from simple half square triangles!
Visit Amy's site for the full story.
While Amy's choice of solid fabrics created a riot of color, we can easily see this made up as a scrappy quilt, or made from a few coordinated fabrics. White sashing between the blocks would also be compelling. There are many options for producing a memorial quilt from this simple pattern – and for giving it a one-of-a-kind back!