Brighten Your Kitchen with Easy Pot Holders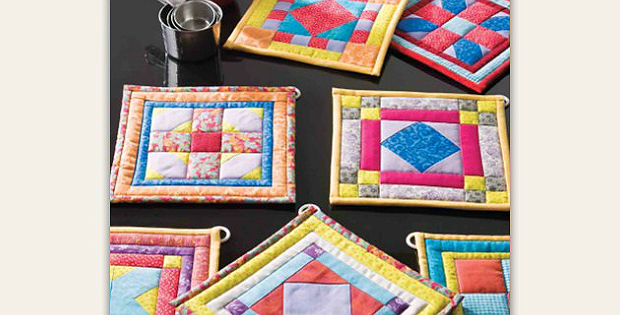 |
They're Wonderful Gifts, Too!
Bright colors give these pot holders a festive air. Make a set from one or more of these easy patterns for a splash of color in your kitchen.
Select bright scraps from your stash and unify the set by using some of the same fabrics in each. Give each one a different dominant color, if you like, but choose a unifying accent color or binding fabric.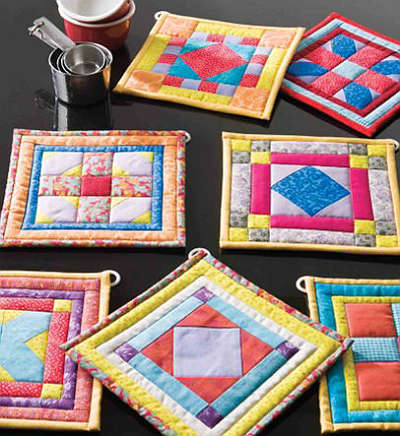 A layer or two of Insul-Bright batting will make them heat proof.
Each of the pot holders are 8″ x 8″ once completed.
The pattern for the "Bright Ideas Pot Holders" is included in 101 Fun-to-Quilt Pot Holders by Trice Boerens.
Save