Celebrate Spring with a Sweet Mug Rug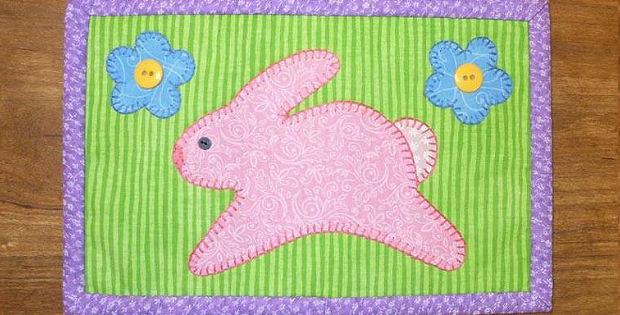 |
A Very Quick Project Even for Beginners!
This darling mug rug is perfect for displaying every spring and for welcoming Easter. Of course, you can keep it out all year long if you're so inclined. The bunny is so sweet that it will be hard to hide it away.
Anyone who loves bunnies will enjoy this little quilt. It's a great gift for new moms too. And, it goes together so quickly that you can have one made up before you know it.
Mug rugs are sized to sit under a mug and a treat, but we like to display ours in a grouping on the wall. Or prop one up on a shelf as part of your seasonal decor.
This little quilt, from Sher's Creative Space, is 6 1/2″ x 10″ once completed.
Save
Save