Charming Patchwork Utensil Holders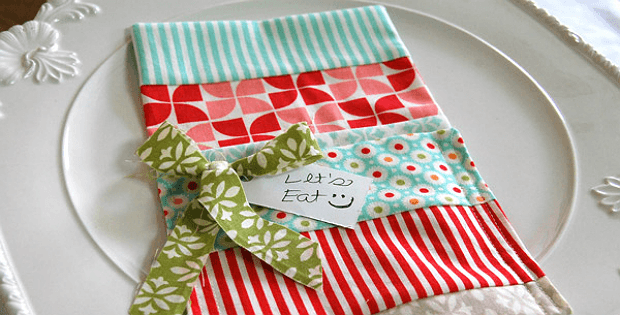 |
Make Them for Christmas or for Any Time of the Year!
These sweet little patchwork pockets burst with charm for your holiday table. Nest utensils in each and place them onto, or next to, each plate for everyone to enjoy. You can even tuck a name tag or note under the bow on each one.
Select a combination of fabrics that matches your tableware and table decor. These will be so charming in any Christmas color combination, as well as in fabrics for other seasons and special meals.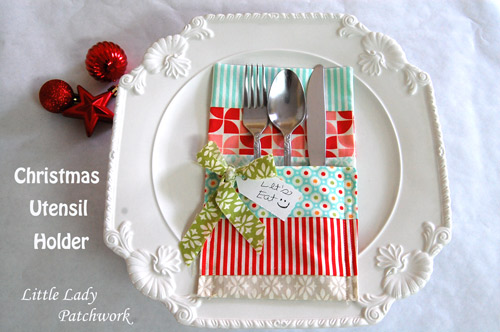 Super easy to make, you'll have several finished up in no time. Give them more structure by adding thin batting to the layers and doing a bit of straight line quilting, if you want.
Each utensil holder, from Little Lady Patchwork, is 5 12/" X 9 1/2″.