Charming Scrappy Table Runner from One Simple Block
|
Try This Trick with Any 12″+ Quilt Block!
This charming scrappy table runner shows how a simple block can be easily turned into a great little quilt. We often see beautiful quilt blocks turned into mini quilts simply by adding borders.
In this case, Jodi Nelson at Pleasant Home put three blocks end to end and created the "Scrapbuster Block Table Runner".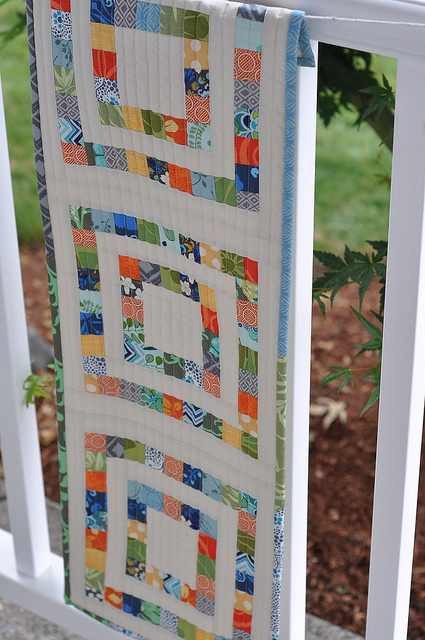 The block she used is very simple to make. It was designed by by Corey at Coriander Quilts (Little Miss Shabby) to use up some of those fabric scraps you have on hand.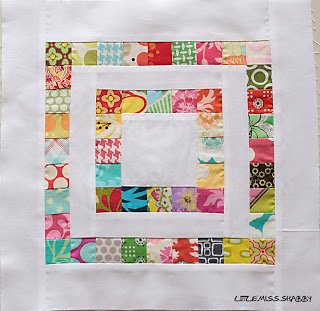 To make the table runner, simply sew three of these blocks together in a row. Layer it up with batting and backing, quilt, and add a binding. Easy! And, you can do something similar with just about any 12″ or larger quilt block.