Classic Colors Are Stunning In This Quilt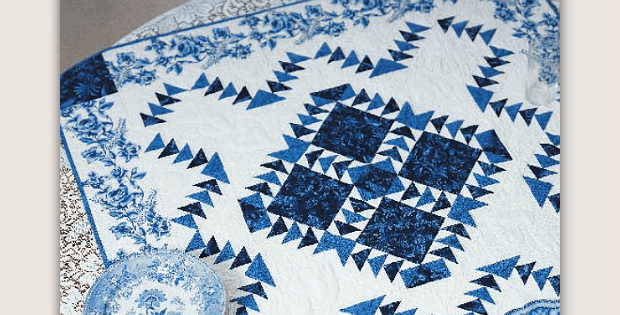 |
This Will Be Gorgeous in Red and White Too!
Classic blue and white are so charming in this lovely quilt. It will make a beautiful focal point on a wall, or display it on a table. A variety of blue prints form the overall design while a lovely blue and white floral print border adds genteel graciousness.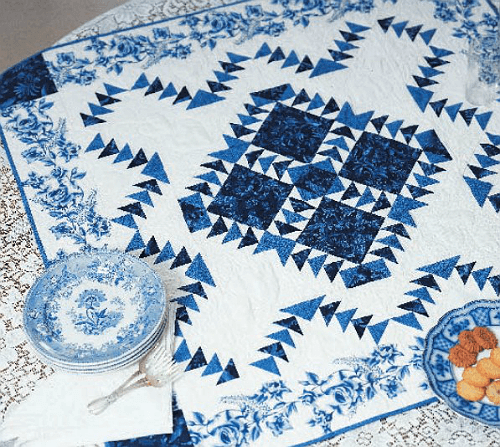 This quilt looks complex but it's fairly simple to make. The Flying Geese blocks are made with paper piecing.
Have you tried paper piecing before?
Many quilters are a bit intimidated by it but do give it a try if you haven't already. It's easy to do once you get the hang of it and you'll achieve remarkable accuracy. Plus you'll love having this technique to draw on in your quilting skills toolbox. So many intricate blocks and patterns become a piece of cake when paper pieced.
This pattern, by designer Brenda Groelz, is well worth any extra effort it may take. You'll be rewarded with a stunning quilt to display for years to come.
The finished quilt is 40 ½˝ x 40 ½˝.
Save
Save