Clever Pocket Mug Rug is a Great Gift for Any Occasion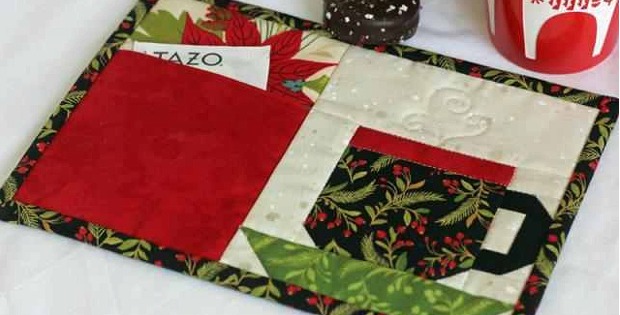 |
Choose Fabrics to Suit the Season or Gift-Giving Occasion!
This cute little mug rug is a great gift for anyone who loves coffee or other hot beverages.
Slip a gift card, recipe or special tea bags into the clever pocket to complete the gift – or not. The mug rug alone will be treasured by anyone you give it to!
The mug rug is large enough for a beverage and a snack, measuring 6 1/2″ x 9 1/2″ once completed. Silverware and a napkin will fit in the pocket when in use.
This pattern, by The Crafty Quilter, is super easy to make. You probably already have fabrics on hand that the recipient will love.
Good thing this little quilt sews up quickly, because it's the perfect last-minute gift for just about any occasion!
Save