Creative Ideas for Easy Quilt Labels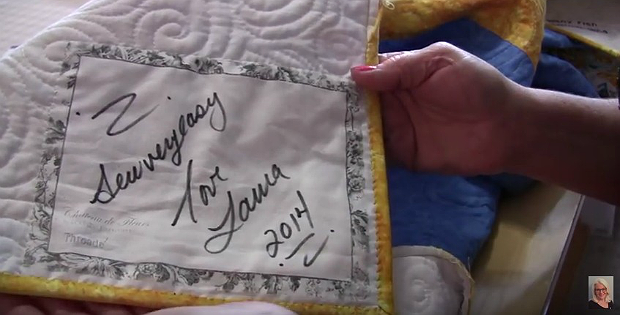 |
It's Not Done Until It's Signed!
Do you label your quilts? Like any work of art, a quilt is not finished until it has been signed. Plus, it's important to document your work for future admirers.
If you don't label your quilts, we encourage you to reconsider. A simple label is all it takes to finish a quilt.
At the very least, quilts should be labeled with your name and the completion date. It's also nice to say who the quilt is for and to mention whether it's for a special occasion, like a wedding. Some quilters go on and add a bit of a poem or other embellishments.
There are a number of ways to make quilt labels. Some are little works of art appliqued to the quilt back while others are simple labels sewn into the binding.
In the following video Laura from Sew Very Easy shows several quilts she's made over the years and the labels for each. You'll find a lot of ideas for use in various situations. Plus, Laura covers some easy methods for making labels.
Whether you choose to design each label so it's specific to the quilt or use a simple generic label for every quilt, you're sure to find ideas here to get you started with your own labels.