Drape This Yo-Yo Runner Across Your Bed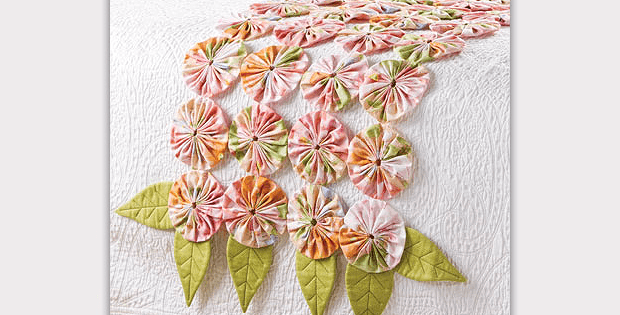 |
This Would Also be Lovely on a Sideboard or Dresser!
A soft large-scale print gives a watercolor look to the generously sized yo-yos in this creative bedwarmer. Leaves turn them into flowers.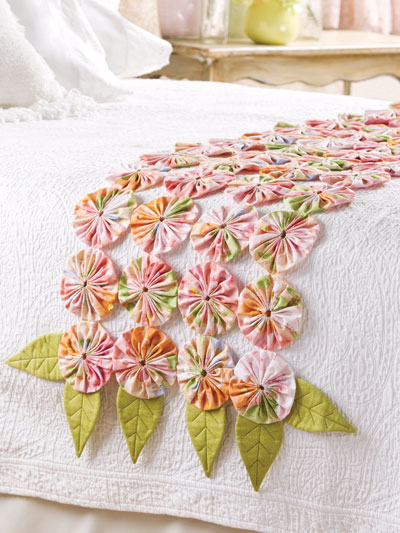 If you've never tried yo-yos before, this project is a wonderful one to start with. The resulting runner is sure to be the focal point of any bedroom. In fact, this is so easy that beginning quilters can easily complete it.
The finished runner is 80″ x 16″, without the leaves. It's very easy to adjust the size by adding or deleting yo-yos. A shorter version would be lovely on a dresser, side board or even as a table runner.