Enjoy This Fun Pot Holder All Winter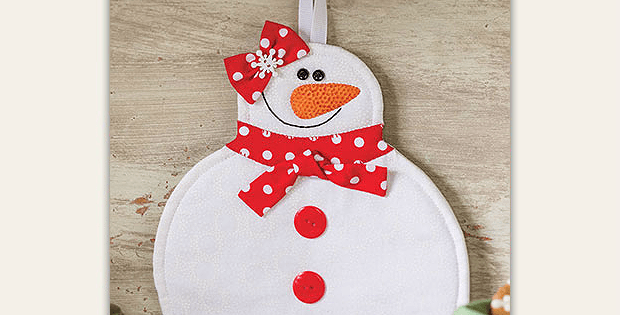 |
A Wonderful Gift for Every Cook and Kitchen!
Ms. Snowma'am adds a fun and whimsical note to any kitchen. And, she's super quick and easy to make. Good thing because any cook will love receiving her as a gift.
It's easy to make each hot pad a bit different simply by changing the fabrics used for the scarf and bow. Select Christmas red or green, winter blues or hues to match the kitchen's decor.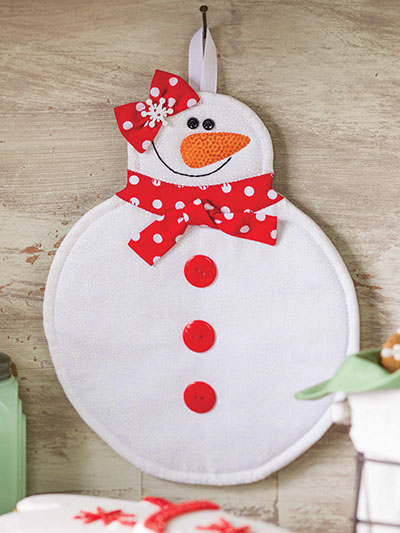 You're sure to find pretty fabrics in your scrap bag to use with the white of the body, along with an orange print for the nose. You may even already have buttons on hand for the finishing touches.
Start now and you can have several made in just a few hours. Just be sure to add Insul-Bright batting (find it here) for heat proofing.
The finished potholder is 7″ x 9″.
Save
Save